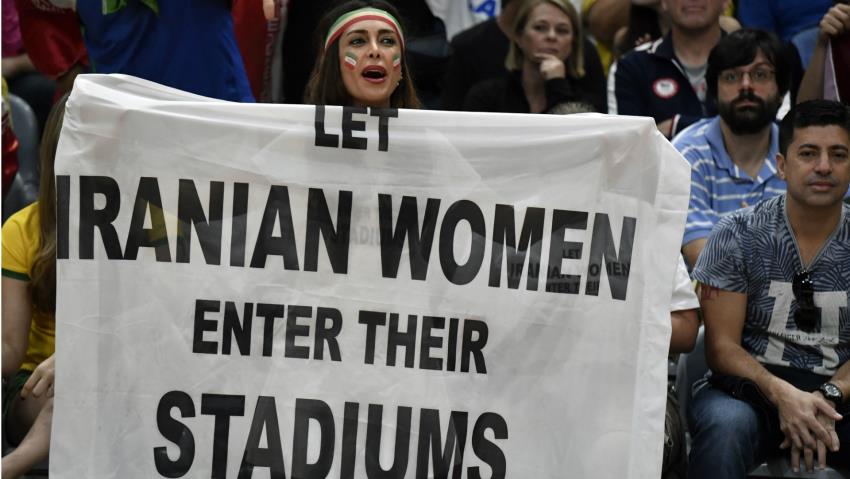 Iran's Attorney-General said they care about Iranian women, so they are not allowing them to attend soccer matches, while FIFA's call for women's presence in stadiums shows their carelessness for Iranian women.  
He also called FIFA's call "a hostile plan by enemy."
Mohammad Jafar Montazeri, who was giving a speech at Kharazmi University on Wednesday said, "FIFA's demand for allowing women in football stadiums is one of the examples of enemy's infiltration. They want to infiltrate our country so they would be able to destroy our resistance."
In recent months, International Federation of Association Football (FIFA) has increased its pressures on Iran to allow women attend stadiums.
"Women must not be allowed to attend men's soccer matches," Montazeri noted. "FIFA does not care about Iranian women."
Iran is the only World Cup country that prevents women from attending soccer matches. The attendance of female soccer fans in the stadiums has been one of the most challenging issues of Iran's sport since the Islamic Revolution.
Security forces arrest women who try to enter stadiums and watch matches. Female football fans sometimes use male disguise, apply fake facial hairs, and put men's clothes on in order to pass the stadiums' gates.
On June 18, FIFA president Gianni Infantino sent a letter to Iranian Football Federation, in which he urged Iran to ensure that the country will allow female football fans to attend matches.
FIFA's deadline for Iran to allow women into stadiums is August 31. FIFA has warned Iran that if it does not allow women to attend soccer matches, it will suspend Iran's soccer from international events, Step by step.
"We are a Muslim state; women watching men players half-naked will lead to sin," Montazeri rejected FIFA's request.