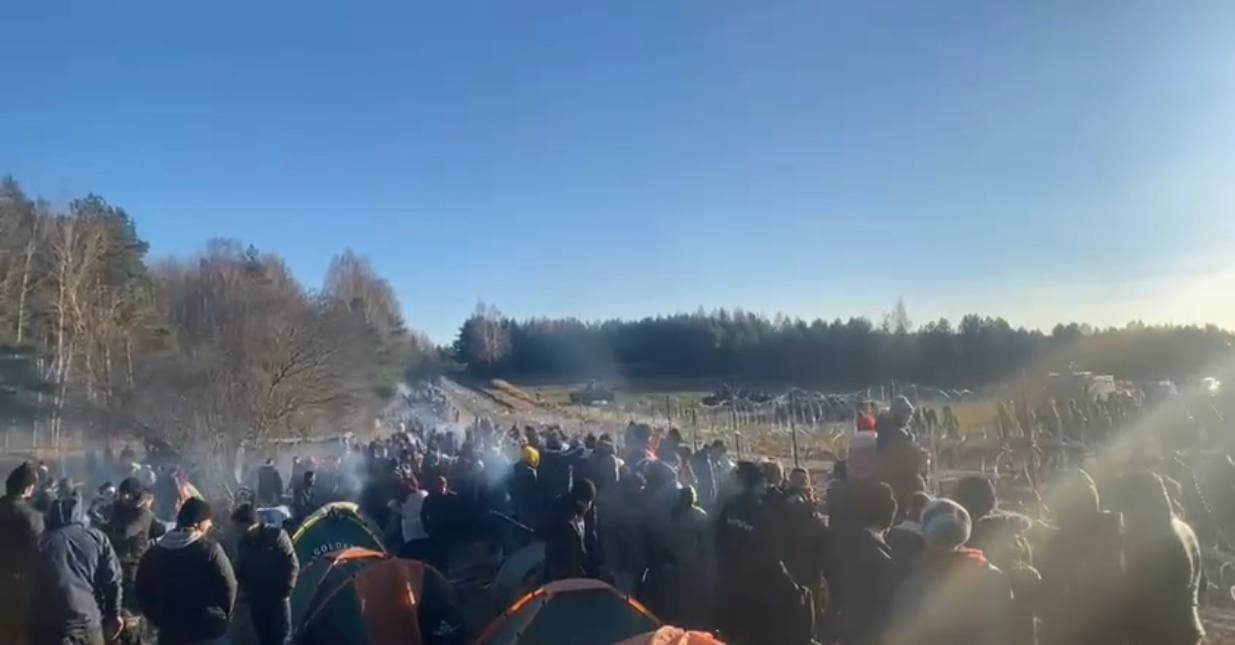 According to Information received by Avatoday, some 1,500 asylum seekers from Iran, Iraq, Syria and Afghanistan are currently trapped at Belarusian and Polish border.
"Belarusian police prevent the refugees from returning and Polish guards don't let them cross the border," an asylum seeker told Avatoday.
Some of the people waiting to cross the border explained that the weather reaches -4 at night which "is really dangerous for children."
Human rights advocates blame Belarus for using refugees as a political pressure against Europe, taking the same political path Turkey has been taking for years against the European Union.
Based on the data published by Statista, "from January to September 2021, it was estimated that 1,369 migrants died while crossing the Mediterranean Sea. In 2020, the number of deaths amounted to 1.4 thousand."