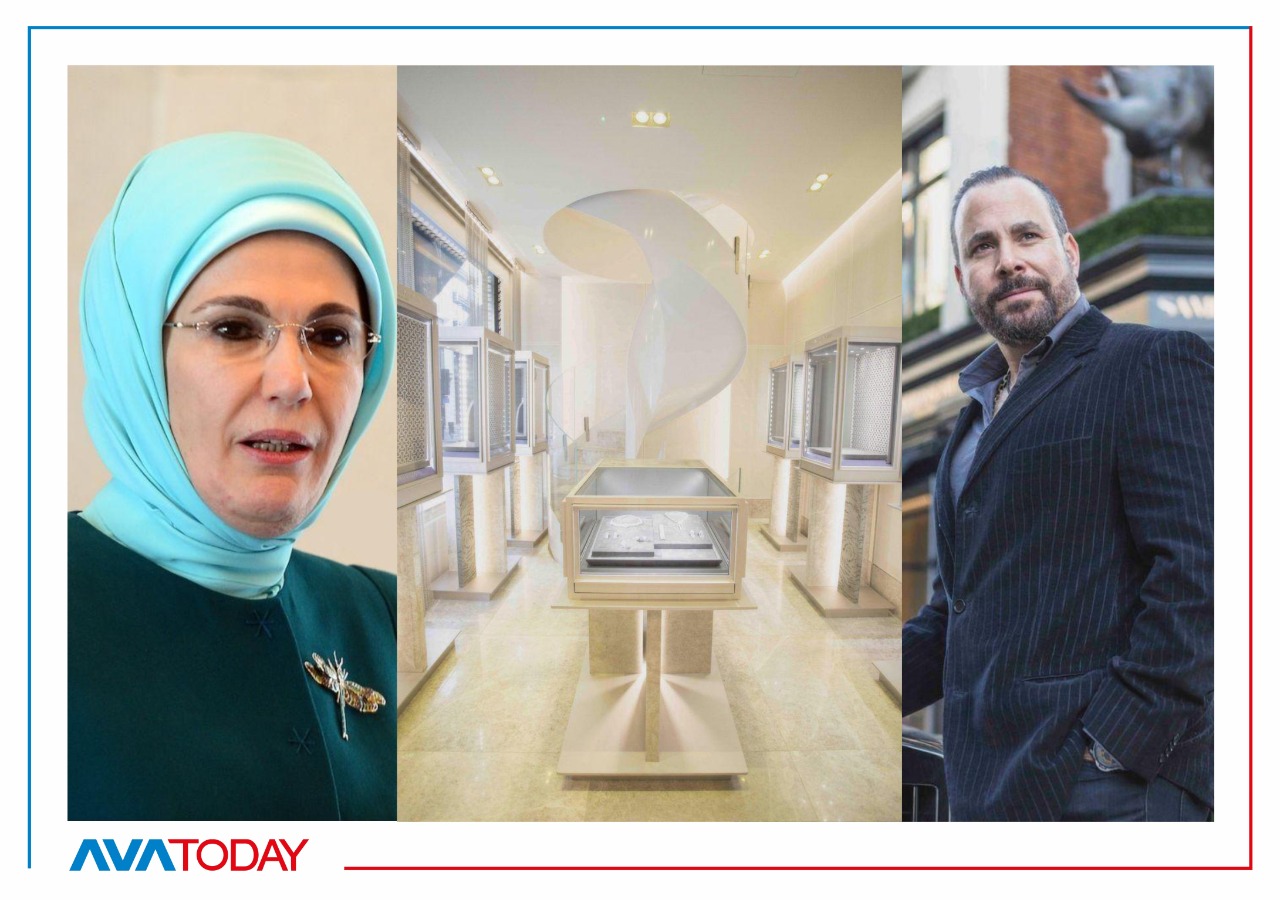 Emine Erdogan, wife of Turkish President Recep Tayyip Erdogan has given a $2 million-dollar worth diamond necklace to Esra Erdogan, her elder daughter in 2013 for her birthday, a source in the Turkish interior ministry told Avatoday.
The source who talked to Avatoday on condition of anonymity said that Emine Erdogan bought the necklace in December 2012 from Samer Halimeh, a Lebanese tradesman in London.
Samer Halimeh declined to comment when contacted by Avatoday.
According to the source, several members of Justice and Development Party, which Recep Tayyip Erdogan leads, expressed their concerns about the purchase, but later it was concealed with a scenario.
The Purchase of a necklace that cost $2 million-dollar by the wife of Turkish president comes at a time that GERCEK GUNDEM, a Turkish newspaper reported in 2018 that Erdogan's wealth is 10 million Turkish Lira (less than $1.5 million Dollar.)
Turkish opposition party Republican People's Party (CHP) in 2018 revealed several documents that showed Necmettin Bilal Erdogan, the second child of Turkish President, has bought a $18 million Dollar ship.
In 2013, Celal Kara, the prosecutor of Turkish Republican Court issued an arrest warrant for Bilal Erdogan for receiving a huge amount of bribe from an Iranian trader Reza Zarab. The warrant later was dismissed by the authority of Recep Tayyip Erdogan.
Zarab was arrested in March 2016 in the United Stated for money laundering and evading US sanctions on Iranian regime.
Critics pointed to Erdogan's family as one of the most corrupt families in Turkey.