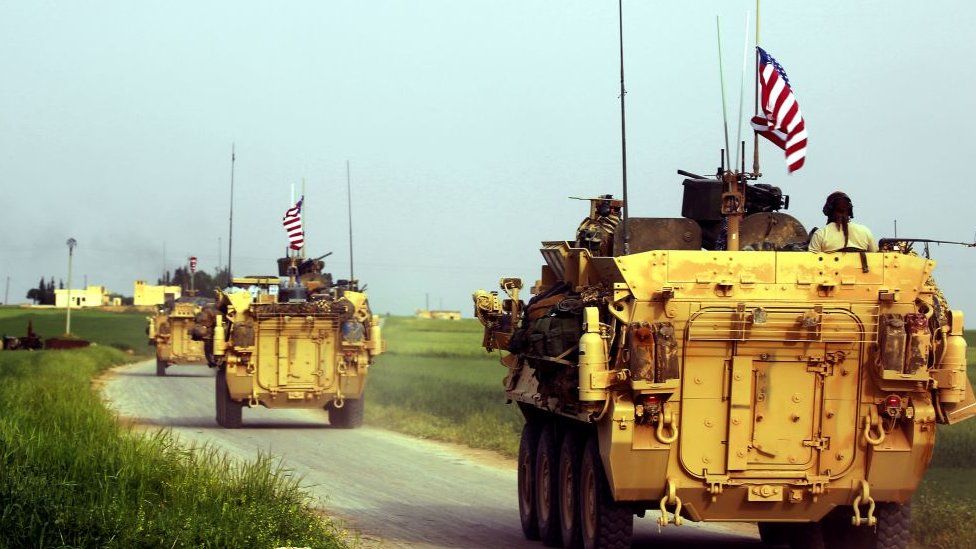 After the sudden announcement of US withdrew by President Trump earlier this week and giving green-light to Turkey to enter Syria and attack the Kurds, Iran has also joined the game with a surprise military manure near Turkish border on Wednesday.
 
Fighting ISIS for almost 5 years on behalf of US and Western World, Kurds in Syria have been given promises of protection by Washington from regional foes namely Turkey and Iran. With the sudden withdrawal of US forces, Kurdish fighters see these promises to be hollow.
 
Tehran, which has its own forces inside Syria and has been fighting in support of Bashar Assad, previously announced its rejection to the Turkey's entrance to the Syrian soil. But many foreign and political experts noted that Iran would tolerate any attacks against the Kurds to threaten its own Kurdish population's movements in the region.
 
Both Turkey and Iran had previously carried out joint-operations against the Kurds.
 
On Wednesday, Iranian state broadcast showed a sudden military manure in the country's Northwest border, but did not reveal the purpose of the move or the number of forces who had participated.     
    
Earlier this week, Officials in Ankara, including President Rajab Tayeb Erdogan, had announced that the Turkish forces will carry out its long-awaited plan to enter Northern part of Syria, where the Kurds are based.
 
Kurdish officials in Northern Syria have been expressing their disappointments of US policies since Washington's shocking turn back from its best ally in the region. But they have announced the Kurdish forces will defend their land by any means necessary.
 
Tens of thousands of Kurds in Iraq and Syria were killed and wounded during the devastating fights against ISIS.  
 
US president Donald Trump is highly blamed by senior US officials for giving Syria as a gift to Iran, Turkey and Russia and for breaking promises US made to its Kurdish allies.