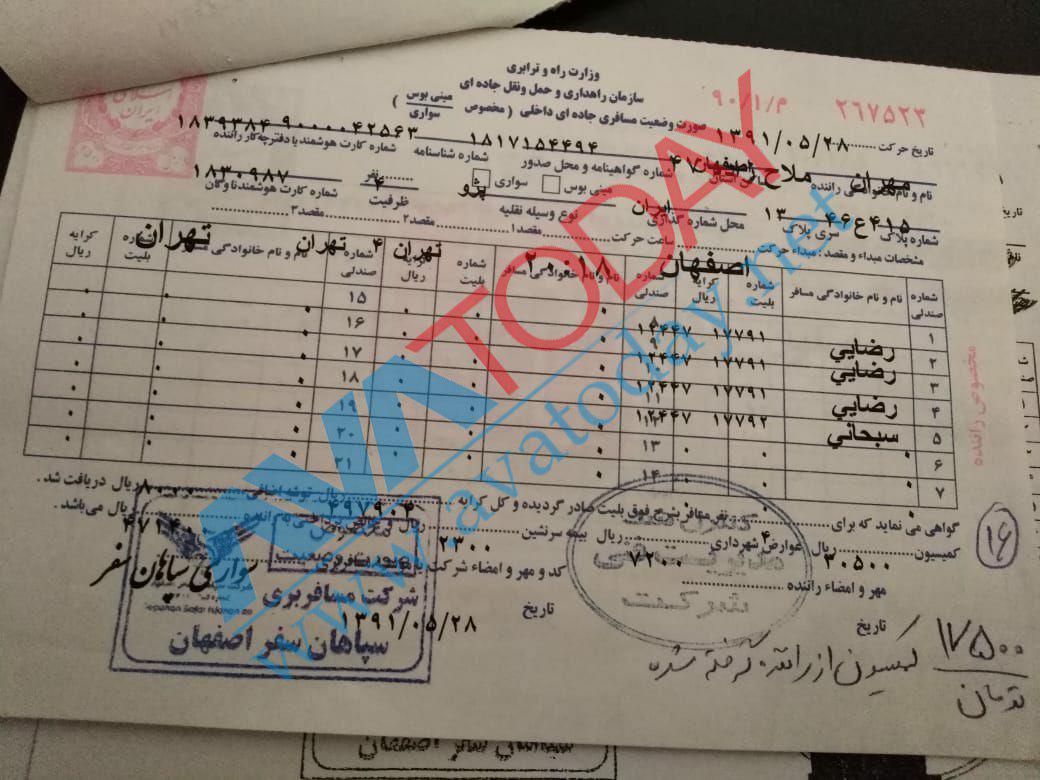 An Iranian traveling agency in Esfahan prevented stockholders from reporting a large embezzlement case conducted by the management committee, one of the shareholder informed Avatoday on Sunday.
"My colleagues gave up, but I brought the case to the Ministry of Transportation in Tehran in order to get my money back," Mehran Malah Zadeh, who is a stockholder in the agency told Avatoday.
"But I was told twice, first in Esfahan and then in Tehran, that I must stay silent if I want my family to be safe and unharmed," he added.
According to Malah Zadeh, the fraud was conducted by Ali Barati, Mohammad Naser Asadi, Mohammad Qaedi Haj Hassan Molla qoli (a former torturer in Esfahan Prison.)
They have reportedly faked a number of 70 invoices for the agency's drivers, who are also shareholders in the company.
"We found out about the fraud when the management committee said they were going to buy a house for the drivers to rest in, then the fraud and faking invoices were revealed," Malah Zadeh said, "other drivers and I followed the case for a couple of years but our efforts remained useless."
Numerous cases of embezzlement were recently reported in Iran as the country suffers from high rate of corruption.