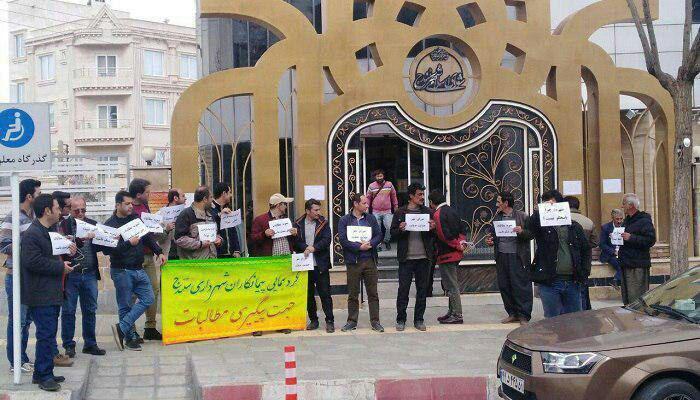 Avatoday's Mini Report on Iran Protests are covering daily series of nationwide demonstrations occurring across the country against a slugging economy, high level of corruption and inflation that gone wild in Iran.
Workers of 12th section of Iran's Southern Pars Company continued to strike on Thursday, asking for several months of unpaid-salaries.
Employees of Sanandaj Municipality in Iran's Kurdistan gathered in the street today, protesting over six months of unpaid salaries.
Family of Esmaeil Bakhshi, an Iranian labor activist and representative of workers of Haft Tapeh Sugarcane Factory, gathered on Thursday alongside with numbers of workers, asking Iranian official to release Bakhshi.