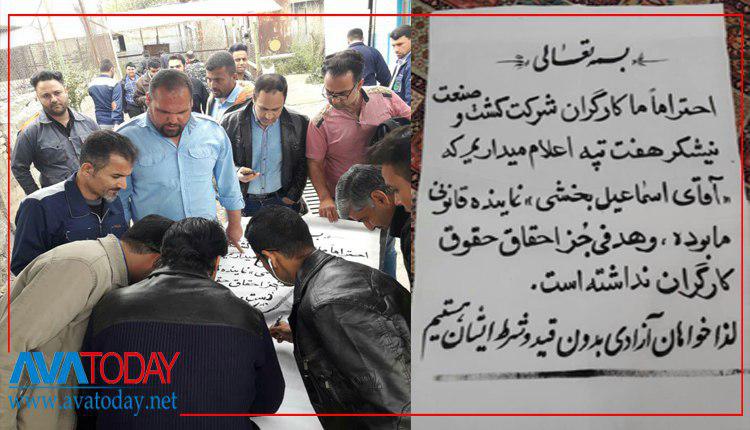 Family of Esmaeil Bakhshi, an Iranian labor activist and representative of workers of Haft Tapeh Sugarcane Factory, gathered on Thursday alongside with numbers of workers, asking Iranian official to release Bakhshi.
"We, the workers of Haft Tappeh confirm that Esmaeil Bakhshi was our official representative and had no other aim except demanding the right of workers," the workers said. "we ask for immediate and unconditional release of him (Esmaeil Bakhshi.)"
Bakhshi's family are concerned about their son's critical health situation. Bakhshi has also publicly talked about his health problem since his first time in jail as a result of tortures.
"After two months, I still feel pain in my left ear, kidneys, testicles and my broken ribs," Bakhshi explained in a post on his Instagram at that time.
Bakhshi invited Iranian Intelligence Minister, Mahmoud Alavi for a televised live debate regarding enduring "such sufferings and pains during the 25 days in Etelaat (Iran Intelligence Agency.)"
Bakhshi was arrested on November 20, 2018, during a demonstration by workers over unpaid wages and privatization of the factory.