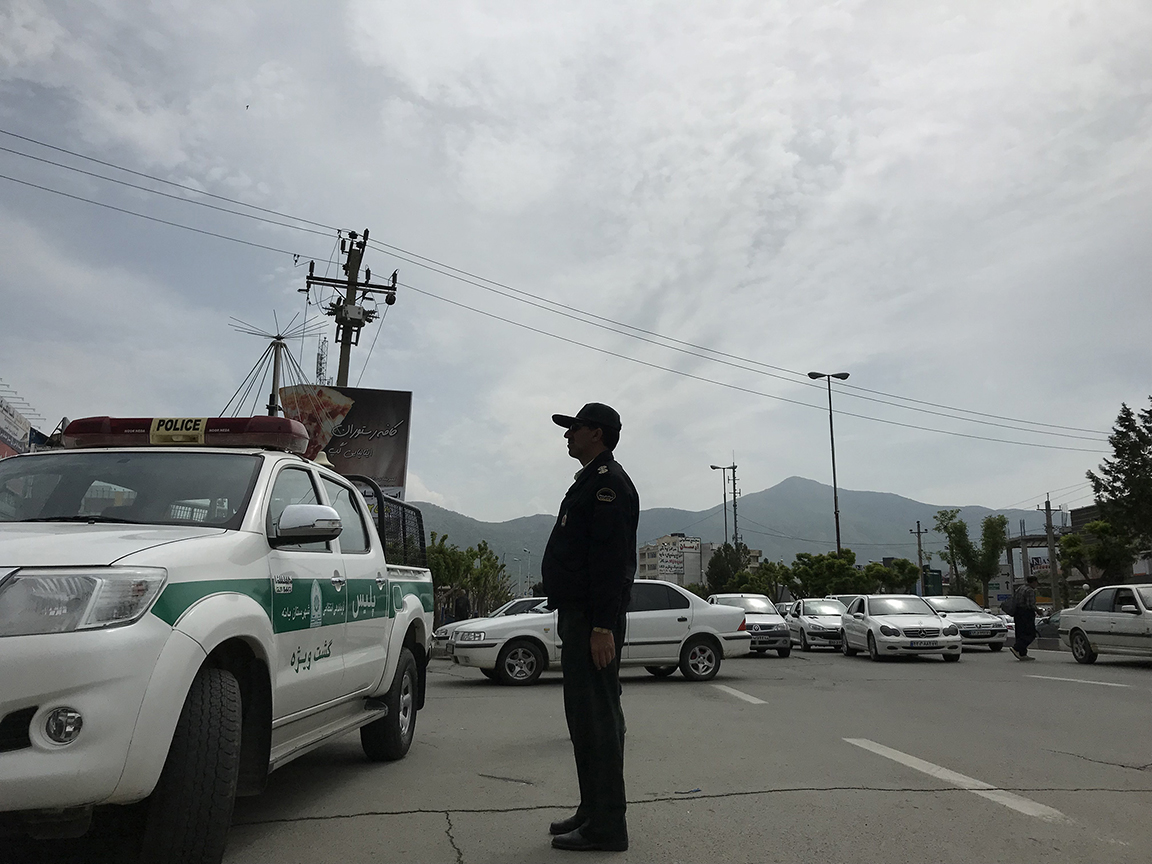 Kurdish protesters say Iran deployed hundreds of security forces in Baneh to frighten people. Photo: Avatoday
BANEH, Iranian Kurdistan – As a protest by Iran's minority Kurds against the closing borders and high tariffs entered day 19th, the intelligence forces summoned some 90 protesters and arrested some others while they also shut off the internet lines in the city of Baneh, inside sources informed Avatoday.
"We have been protesting for 19 days against the government's decision to close the borders," Sediq, a protester from Baneh told Ava today. "We will be continuing until the borders are open and tariff is decreased."
Iranian Government cut off the internet of Baneh and deployed hundreds of security and Anti-riot forces to Baneh on Tuesday.
"The Internet have been blocked since Tuesday, people have no access to internet throughout the city," Sediq explained. "Hundreds of anti-riot forces have been deployed to the city. They march through the city a couple of times every day to frighten people."
Iranian Intelligence agency known as Etelaat summoned some 90 protesters on Tuesday and Wednesday accusing them of "leading the protest"
"I was summoned by Etelaat and was questioned on Tuesday," a protester talked to Avatoday on condition of anonymity. "They (Intelligence officers) accused me of being one of the leading figures of the demonstration and asked me to stop participating in any gathering throughout the city and then they released me."
According to the source at lease ten protesters have been arrested and they be only released on $10,000 bail.
Ahmad, a civil activist from Baneh told Avatoday that "Etelaat and Sepah (Persian name for Iranian Revolutionary Guards) forced several shop owners to open their shops and stop the demonstration"
 "They (Etelaat and Sepah) reached agreements with some shop owners who are pro-government to open some shopping malls, and distribute some announcements and publications against the protest," he added.
One of the announcement, a copy of which which received by Avatoday says "We as the syndicate of shop owners of Baneh have been meeting with the authorities regarding the protest. We would like to announce that as the syndicate, we break the protest and give the officials some times to fulfil their promises and solve the issues."
On the other hand, dozens of protester told Avatoday that they reject this announcement and "strike goes on until their demands are practically met."
Iranian Kurdish border town and cities went on several protests against the closing of borders and increasing tariff. They say that the borders are their main source of income.