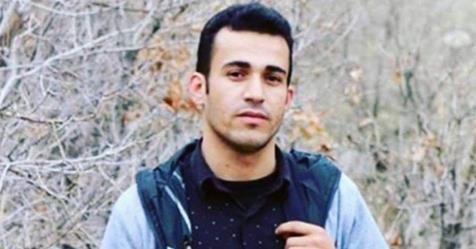 Amnesty International has condemned Iran's scheduled execution of Ramin Hussein Panahi, from Iran's minority Kurds, on Thursday, urged the authorities to call off his sentence before it gets too late.
Amnesty International's Research and Advocacy Director, Philip Luther said the sentence is "a breathtaking miscarriage of hustice from start to finish," the organization's official website reported on Tuesday.
Panahi has been sentenced to death in January for "taking up arms against the sate" after speedy and unfair trial. He was reportedly forced to convince his his link to the Kurdish political party, Komala, under harsh torture.
 "After appearing at his trial reportedly bearing torture marks on his body he was convicted in less than an hour," Luther has explained.
The 22-years-old Kurdish man was reportedly asked for a televised 'confession', but he has refused their demand.
Panahi's family are also under pressure form the security forces in Iran. They have been threatened by security forces not to talk with Media. His parents have publicly warned the state that they will burn themselves to death if they implement their son's 'unfair' sentence.
 "Ramin Hussein Panahi's death sentence must be quashed now before it's too late," Amnesty International urged Islamic Republic of Iran.