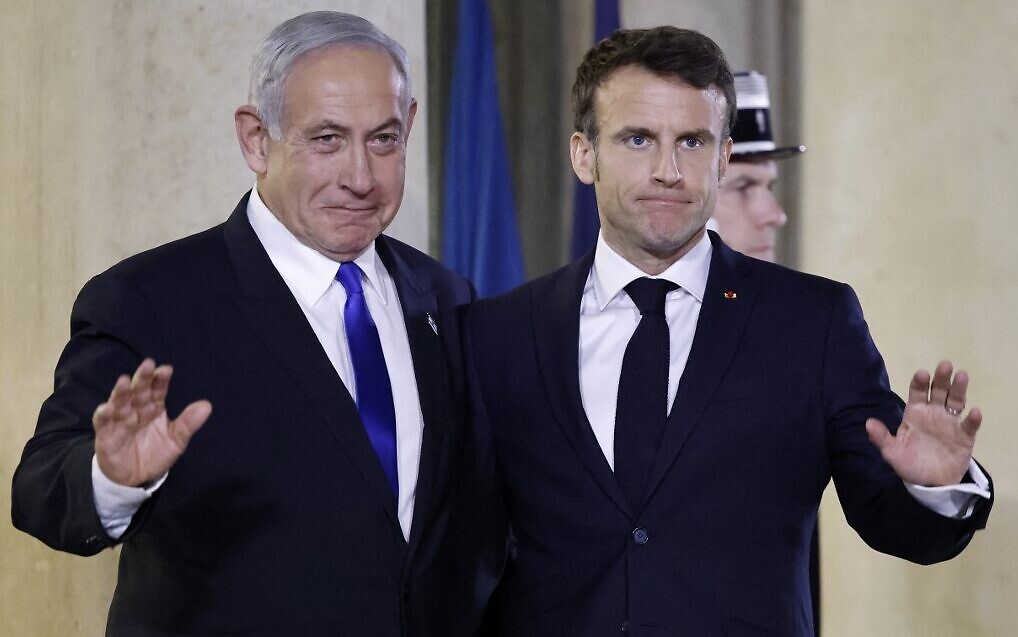 France and Israel have vowed to cooperate on Iran as leaders of the two countries met in Paris, the French presidency said on Friday.
French President Emmanuel Macron welcomed Israeli Prime Minister Benjamin Netanyahu Thursday for a dinner meeting in the Elysee Palace, where they discussed bilateral ties, as well as Iran's nuclear activities.
Iran's nuclear activities if continued "would inevitably have consequences," a statement quoting Macron said.
The pair shared their concern regarding the "destabilizing activities of Iran in the region," and "the president stressed that Iranian support for aggression in Ukraine leads Iran to sanctions and more isolation."
Separately, the Israeli prime minister's office said the two leaders "discussed at length ways to confront the Iranian nuclear threat."
Netanyahu "stressed that deterrence with Iran and its proxies in the Middle East needs to be strengthened," it said on Twitter.
He also called for "imposing significant sanctions on the Iranian regime and for the Revolutionary Guards to be included on the EU terrorism list."
The European Parliament had called on the EU to list the IRGC as a terrorist entity for its "repression" of domestic protests and the supply of drones to Russia for use in its war against Ukraine.