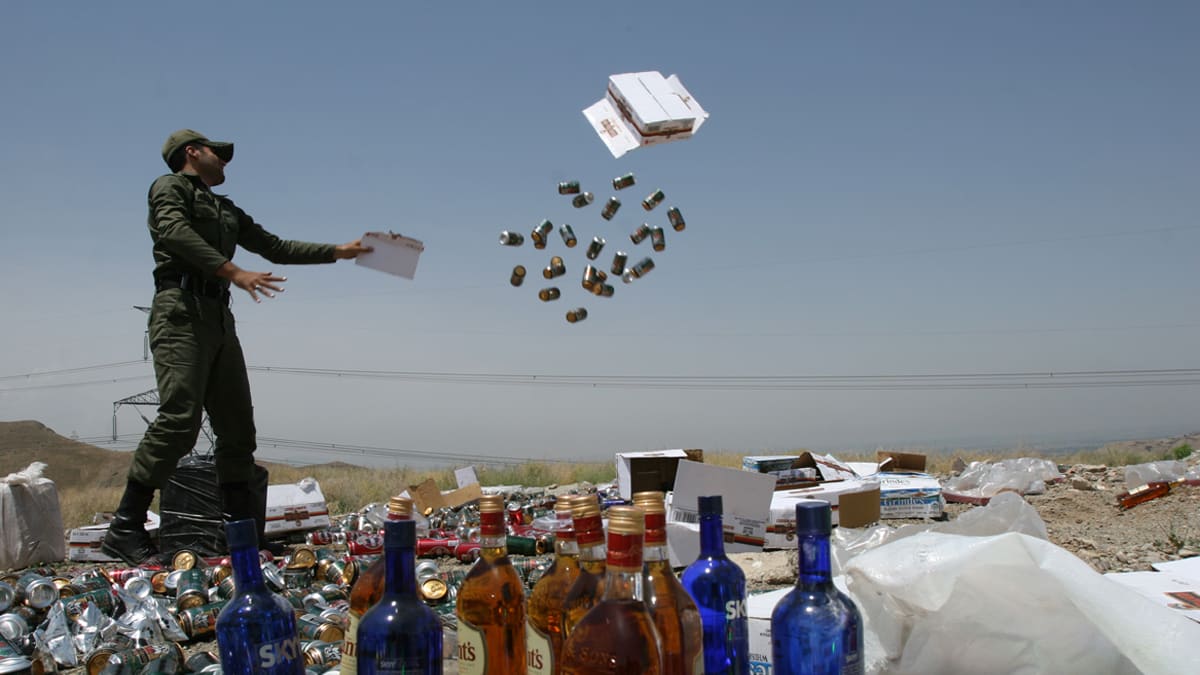 At least 10 people died and several more hospitalized after consuming homemade alcohol in southern Iran, local media reported.
According to the reports, 75 people were taken to hospitals with signs of alcohol poisoning so far, of whom 45 had to undergo dialysis and four suffered vision impairment.
Police announced earlier this month eight people were arrested on suspicion of producing and distributing alcohol after it was found in their homes during searches.
Producing, selling, and consuming alcohol is strictly forbidden in Iran.
Those who drink it have suffered blindness or major organ damage because of poisoning from unsafe homemade alcohol over the years.