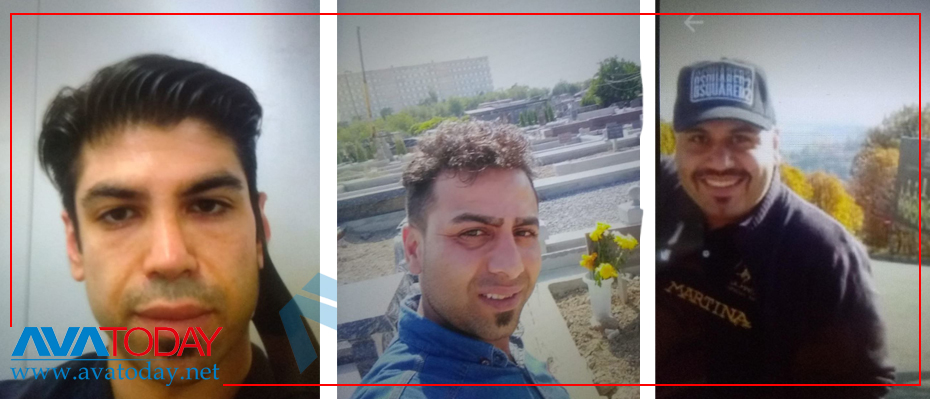 تصاویر تروریست‌های دستگیر شده سپاه تروریستی پاسداران در کشور ارمنستان
Armenian police have arrested some IRGC-affiliated individuals planning to abduct an Iranian dissident's family.
The police in Armenia have arrested members of an IRGC-linked team sent there on a mission to harass and kidnap the family of a dissident outside Iran, a source who wants to remain anonymous told Avatoday.
Confidential documents sent to Avaoday reveal that a political activist from Mazandaran province was forced to flee Iran after the country's security bodies filed a case against him based on false charges in 2020.
Upon his departure, his wife was arrested and held for several days at the IRGC Intelligence Department Detention Centre of Qaem Shahr and Sari in Mazandaran province, where she was subjected to torture and assaulted in the presence of her children.
A short while after her release, she was approached by a couple of women in her workplace and despite being already married, was given a marriage proposal on behalf of an IRGC commander whose details Avatoday will reveal at a later date.
She strongly objected to the shameful offer but the two women, who were agents of Mazandaran province's IRGC Intelligence Department, asserted that if she accepted, the commander would sort out the legal preparations of the matter within a day.
The family was left with no other choice but to leave Iran in order to escape the IRGC's harassment and settle in Armenia, which is not where the father of the family is.
But the harassment did not end with their migration to Armenia. A while later, some people came to their door and introduced themselves as the IRGC commander's agents.
Based on the documents received by Avatoday, these agents harassed the dissident's family for a long time, and even attempted to abduct his wife while shopping on an occasion, an incident that led to their arrests.
According to the report by the police in Armenia, these individuals belong to a terrorist and kidnapping gang associated with commanders of the IRGC. They had had the family under surveillance for over a month, and had taken videos and photos of all their movements during this time. The perpetrators, whose photos are attached, have now been arrested by the Armenian police and are in prison.
Abbas Badakhshan Zohouri, Iran's ambassador in Yerevan, has formally asked Armenia's Foreign Ministry for their release but his request has been denied by the country's police, and a court case is currently open regarding the matter.
According to our investigations, the gang in question was hired by three members of IRGC's Intelligence Department and the Intelligence Department of Mazandaran province (Qaem Shahr and Sari cities), Seyed Taghi Seyed Eshghian, Seyed Ali Asghar Seyed Eshghian and Mahmoud Ghaemi Amiri.
Seyed Taghi Seyed Eshghian is the father-in-law of Mostafa Niaz Azari, the son of Kiomars Niaz Azari, the former head of the Mazandaran province's Intelligence Department. Both father and son have been named in Akbar Tabari's corruption case.
Mahmoud Ghaemi Amiri is originally from Babol in Mazandaran province. He is the husband of Seyed Taghi Seyed Eshghian's sister.
The documents relating to this kidnapping plot in which IRGC chiefs and agents of Mazandaran province's Intelligence Department are involved will remain confidential for now and will be published at a later date.