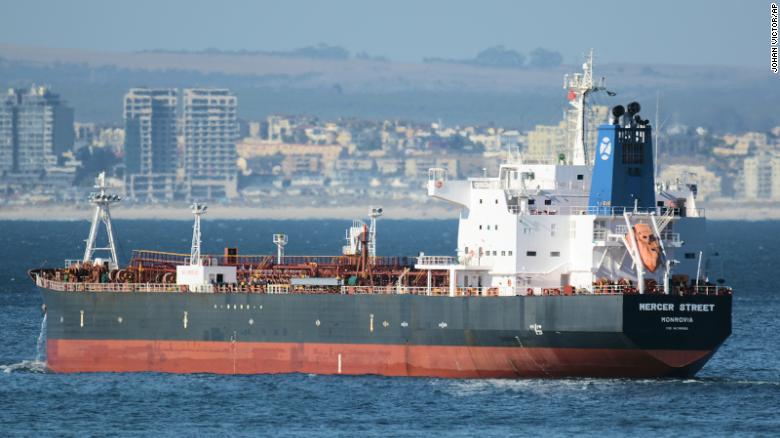 The Liberian-flagged oil tanker Mercer Street off Cape Town, South Africa in 2016.
Israel last night blamed Iran for a suspected drone attack on an oil tanker off the coast of Oman that killed a Briton and a Romanian among the crew members, The Times of Israel reported.
"This is an Iranian terror attack that killed two innocent men, harming international shipping," an unnamed Israeli official told the Israeli TV station Channel 13, according to the report. The official added that the Romanian crew member was believed to be the ship's captain, while the Briton was a security guard.
The vessel was passing through the Arabian Sea on Thursday night when it was struck by unknown assailants.
Both Iran and Iran-backed Houthi rebels in Yemen are suspected of deploying such devices in recent conflicts. Israeli officials pointed the finger at Iran.
UK-based maritime security company Ambrey Ltd confirmed that one of its guards had died on board the ship.
Iran did not immediately respond to claims that its military or proxy groups in the region were responsible for the attack.