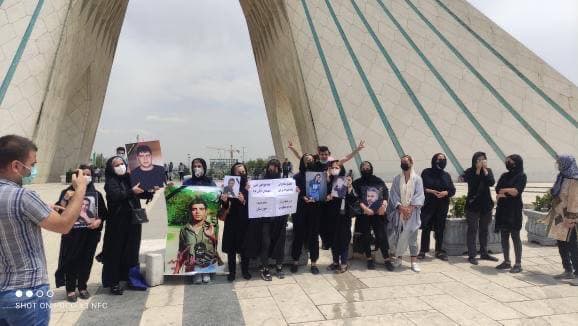 At least nine people including a child were killed and thousands were arrested by Iranian authorities during the ongoing protests in Khuzestan and other provinces, Human Rights Watch (HRW) said on Friday.
"The authorities should immediately and unconditionally release peaceful protesters, provide information about deaths, and allow an independent international investigation into security agencies' alleged use of lethal force," the international organization for human rights said in a statement.
 HRW has also called for immediate act against all those responsible for abuses.
"The Iranian political leaders' primary response to widespread demands for basic rights has been unchecked repression," said Tara Sepehri Far, Iran researcher at Human Rights Watch. "Only a transparent investigation into the deaths of protesters, holding security forces accountable for wrongdoing, and a commitment to address long-term grievances can begin to address the local population's loss of trust in the authorities."
Since July 15, 2021, Iranians have protested deteriorating living conditions in Khuzestan and several other provinces, including Isfahan, Lorestan, Eastern Azerbaijan, Kermanshah, Tehran, and Karaj.
"As of July 28, human rights groups have verified the identities of at least nine people who were shot dead or died of injuries during the protests, including a 17-year-old boy, in Khuzestan and Lorestan provinces," the report said. 
On July 15, people in dozens of towns and cities in Khuzestan province, which has a large ethnic Arab population, took to the streets for several nights to protest not having clean water for days. Human Rights Activists News Agency (HRANA) identified six victims and at least 171 people arrested during the protests.
Unconfirmed reports indicate the number of deaths and arrests may be higher. Amnesty International and Radio Zamaneh news outlet have published the names of three more people who were killed during the protests.