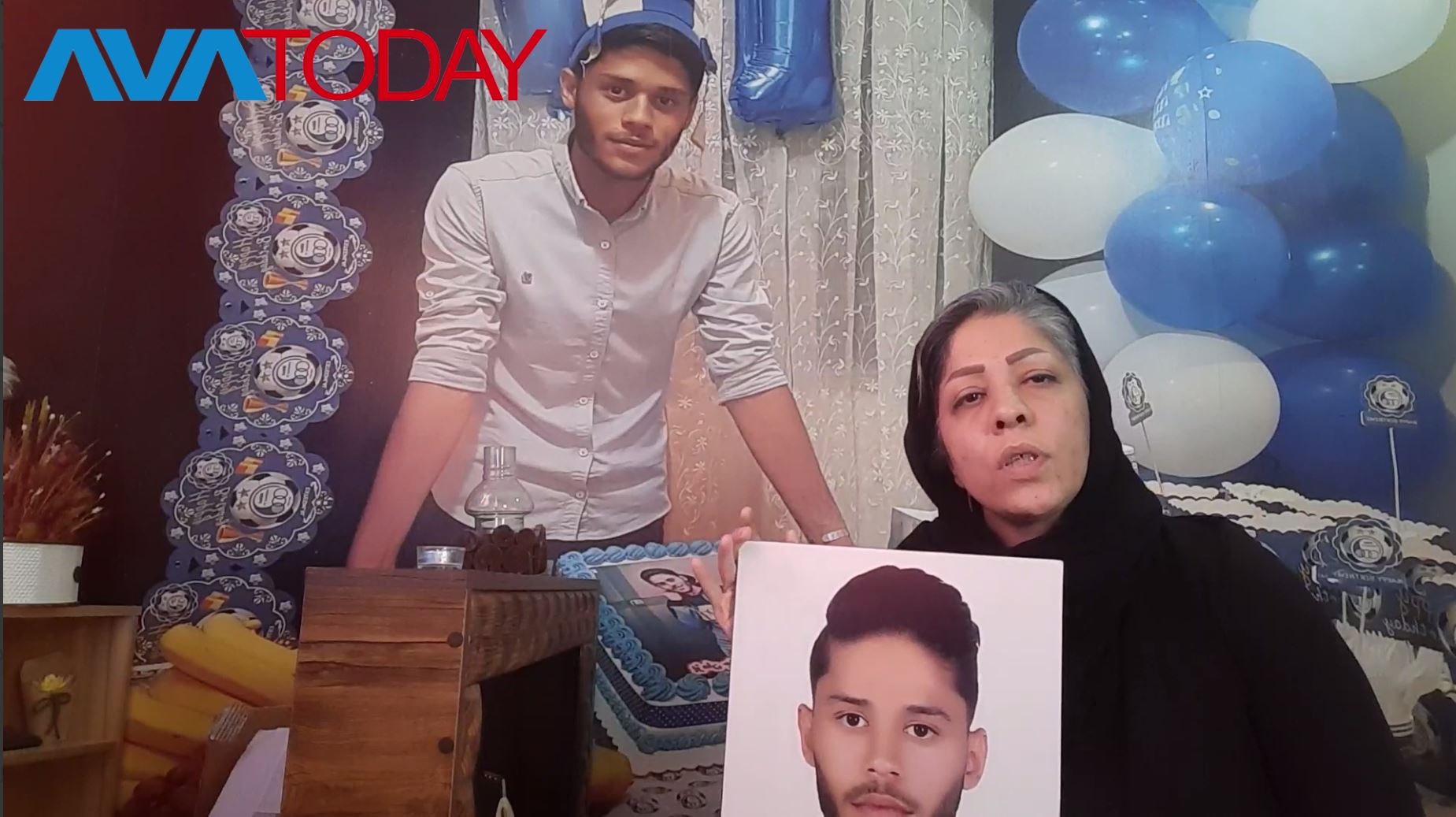 Mahboubeh Ramazni mother of Pezhman Gholipour, who was an Iranian protester shot dead during 2019 anti- regime protests, talks in a seminar in Tehran.
In a Seminar held by Avatoday in the United States' Capital of Washington, prominent Iran-based dissidents have asked the US to do more to hold Iranian officials accountable for its human right violations.
The former Iranian political prisoners, Abbas Vahedian Shahroudi and Mohammad Nikbakht, submitted video messages to a conference at Washington's National Press Club Wednesday organized by AVA Today.
"I personally believe President Joe Biden understands our suffering and concerns," said Shahroudi, speaking in Farsi through an English translation provided by the event organizers.
Shahroudi said, "The Iranian opposition asks that you do not provide financial resources that make possible [Iranian leadership's] economic survival. We [also] ask that you pursue [the regime's] violators of human rights by preventing them and their families from working and thriving in Western countries."
Shahroudi, who is based in the Iranian capital Tehran, said honoring those requests would help Washington to "wipe clean the bitter memories" the Iranian people have about what he called "wrong-minded US interventions and mistakes of recent decades."
Nikbakht, also speaking through an English translator in a video message recorded Tuesday from Isfahan, called on the Biden administration to place human rights issues at the top of its policy toward Tehran.
"Using human rights to pressure the regime will produce results because they are not capable of suppressing the entire nation," Nikbakht said. "Please stay on the side of the Iranian people. If you ignore human rights, or devalue its importance, the Iranian people will suffer irreparable losses and lose confidence in the American people," he added.
Tehran and Washington have been holding indirect talks on reviving the 2015 nuclear deal between Iran and major powers that imposed restrictions on Tehran's nuclear activities in exchange for lifting international sanctions.