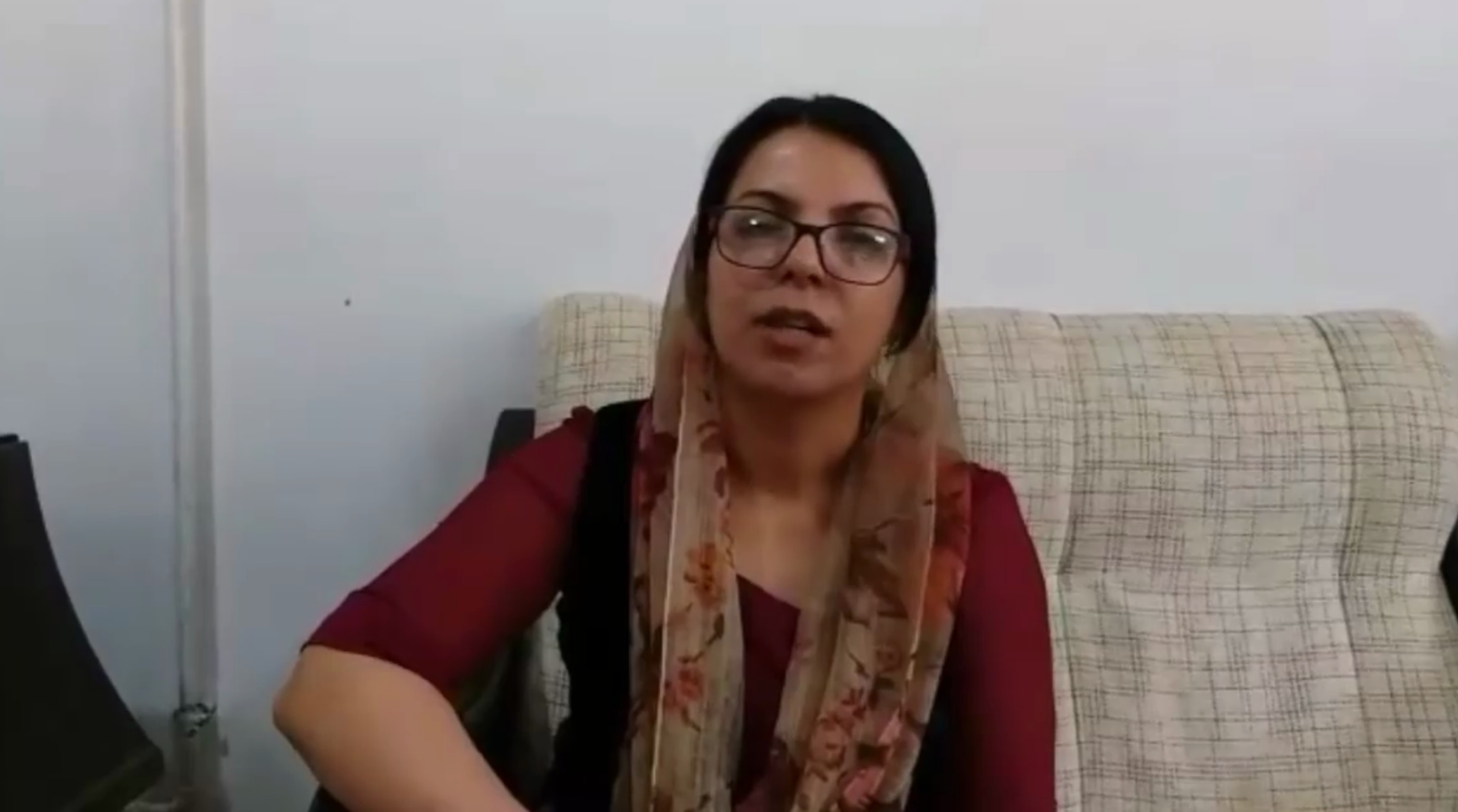 Farideh Veisi, an activist from Kurdish city of Dehgolan, said Iranian security forces tortured her along with her husband accusing them of having ties with Kurdish opposition parties.
Veisi has published a video on her Instagram saying that "On February 13, security forces raided our institute and arrested Sirus Abbasi, my husband, me and my brother in law Azad Abbasi; all of us were transferred to Sanandaj."
Veisi said they were all accused of having ties with Kurdish opposition parties despite the lack of evidence.
"From the first day of our detainment until the day of our trial they didn't have any evidence of those charges," she continued, "even the prosecutor dismissed those charges."
"I was in solitary confinement for 45 days, lit with 4 lamps," she continues revealing that light is "like a poison for her diseases."
She added that the situation of solitary confinement, long hours of interrogation and psychological torture made her to confess to those charges.
"They sometimes would give me bad news about my girl and didn't let me talk to her, I couldn't even speak with my girl for 18 days, all of these pressures made my disease, which has been under control for 22 years, get worse," she continued.
Veisi adds that when she told security forces about her disease, they said: "we don't care even if you die."
"Due to ongoing pressure, I got panic attacks several times... Even my hunger strike didn't work, and the security forces said my freedom depends on confession to those charges I never committed," She added, "I had to go in front of the camera and confess. I was forced to talk against myself."
Sirus Abbasi, Veisi's husband was arrested in August 2019 for calling upon the Islamic Republic's Supreme Leader Ali Khamenei to resign.
Abbasi, published a video before his arrest and said: after 40 years of Islamic Republic's rule over Iran, the only thing that must end is the fear from the fragile power of the regime.
He blamed Islamic republic's officials for the severe financial, social and political crisis in Iran and asked Khamenei to resign.
28 activists- most of whom are jailed-called Khamenei to step down from his growing power in 2019.