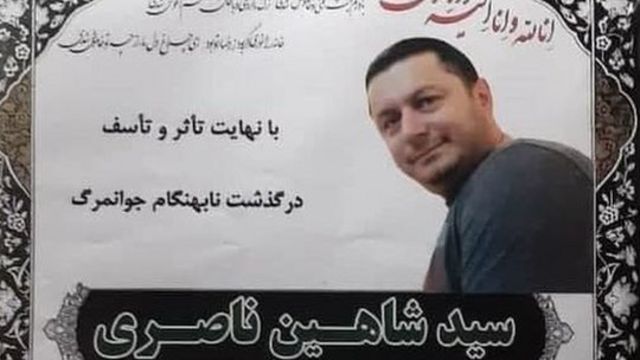 Iran's judiciary on Thursday confirmed the death of prisoner Shahin Naseri, who was known for his horrifying account of torture against executed wrestler and political prisoner Navid Afkari.
Two days after Naseri's death was reported by activists, the head of Iran's Prisons Organization issued a "special directive" for a probe into the case.
In a separate statement, authorities at Tehran's Greater Prison said that Naseri had died "45 minutes" after being transferred to the jail's medical center. They gave no further details on the exact circumstances surrounding the victim's death.
The Oslo-based Iran Human Rights Organization, which is closely monitoring the case, said that according to accounts by other inmates at the same jail, the day before his death Naseri had been summoned by intelligence interrogators and taken to solitary confinement.
"He was neither suicidal nor suffering from any medical condition," the prisoners were quoted as saying by the organization.
Naseri had intended to release a new statement on the anniversary of Afkari's execution over the phone from inside the prison, the human rights organization added.
Lawyer Babak Paknia declared the prisoner had given him a phone call one day before his death and "pleaded for help." The lawyer offered no further details on the prisoner's request.
Naseri signed a witness account detailing extreme torture techniques against Afkari. According to Naseri's testimony, plain-clothed interrogators repeatedly beat up Afkari with metal bars and made him confess to the murder of a security guard who had chased protesters during an anti-government rally in the city of Shiraz in 2018.
Iran's judiciary handed Afkari the death penalty before executing him last September.