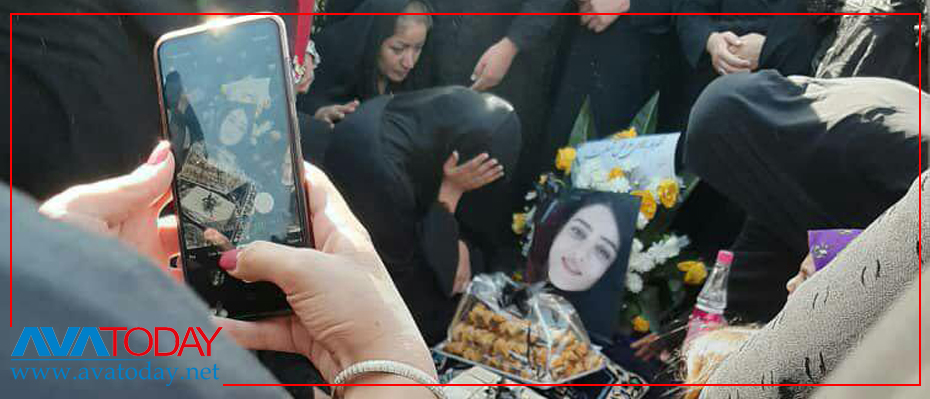 Iranian celebrities reacted to the death of Sahar Khodayari, a female football fan who died in hospital after she set herself on fire protesting her six-month jail term for trying to enter Azadi Stadium.
Iranian well-known filmmaker Jafar Panahi, who made a movie in 2006 called "Offside''  about banning women from entering stadiums, was among the top celebrities who reacted to Khodayari's tragic death.
"I knew if one day these limitations [banning women from entering stadiums] ended, I recorded part of my country's history that its stigma will remain on those who set such limitations," Panahi said adding that he would not assumed such destiny for Khodayari, now known as "The Blue Girl."
Parastoo Salehi, an Iranian Actress said: "Sahar was a sun who set very early. Prevented from entering sports arenas is not a good reason for suicide but preventing people from freedom and violating their fundamental rights can verge any spirited young soul toward death. Sahar, up there tell others that you have lived in a country where corrupt officials are free without facing any charges, but those who have told the truth are in jail, the next generations would weep for us."
 Iranian International Actress Golshifteh Farahani has also slammed Iranian authorities for preventing women from their rights. 
 "It's unbelievable that Iranian women are sued, jailed, and tortured for one of the most basic rights of every human being," Farahani said.
"She hadn't done anything wrong, she just tried to watch her favorite football team playing," Iranian iconic musician Kayhan Kalhor wrote on his Instagram page.
Shahin Sadegh Zadeh Milani, Iranian human rights activist, has also published a video of himself in which he says that he boycotts going to football stadiums and urges others to do the same.
The death of Khodayari has also sparked a wave of anger among top Iranian football players, including Kurdish Captain of Esteghlal FC Voria Ghafouri.
"I wish we were united enough so that women could achieve their rights and respectfully enter football stadiums," Ghafuri said.
Ali Karimi, a former Iranian football player also expressed his sorrow for Sahar's death announcing that he will not go to the stadium until women are allowed to watch football matches as well.
Anderanik Teymourian, another popular Iranian football player said: "One day we will change the title of one of the big Tehran's sports arenas to 'The Blue Girl' in commemoration of Sahar Khodayari. One day in the future, our descendants will honor their ancestors for their bravery to fight for their most fundamental rights."
Many People around the world reacted and expressed their condolences to the family of Khodayari.
A Swedish female football player Kosovare Asllani called her death a tragedy and wrote on Twitter, "I have a platform and I have never been afraid of raising my voice when in need. This is a tragedy and it can't continue anymore. FIFA it's time to act and not be silent. WE need to help the women of Iran fight against gender apartheid. This is about human rights!"
Hedvig Lindahl, a famous Swedish goalkeeper, has also expressed her sympathy for Khodayari and urged FIFA to put pressure on Iran.
"Hi FIFA - it is overdue to do something for the women in Iran. This is not okay. Rest in peace #SaharKhodayari, a very brave woman!" she wrote on her Instagram.
FC Barcelona has also conveyed its sympathy for the death of Sahar and wrote on its Twitter account, "FC Barcelona is very sorry to hear about the death of Sahar Khodayari, may she rest in peace. Football is a game for everyone - men AND women, and everyone should be able to enjoy the beautiful game together in stadiums."