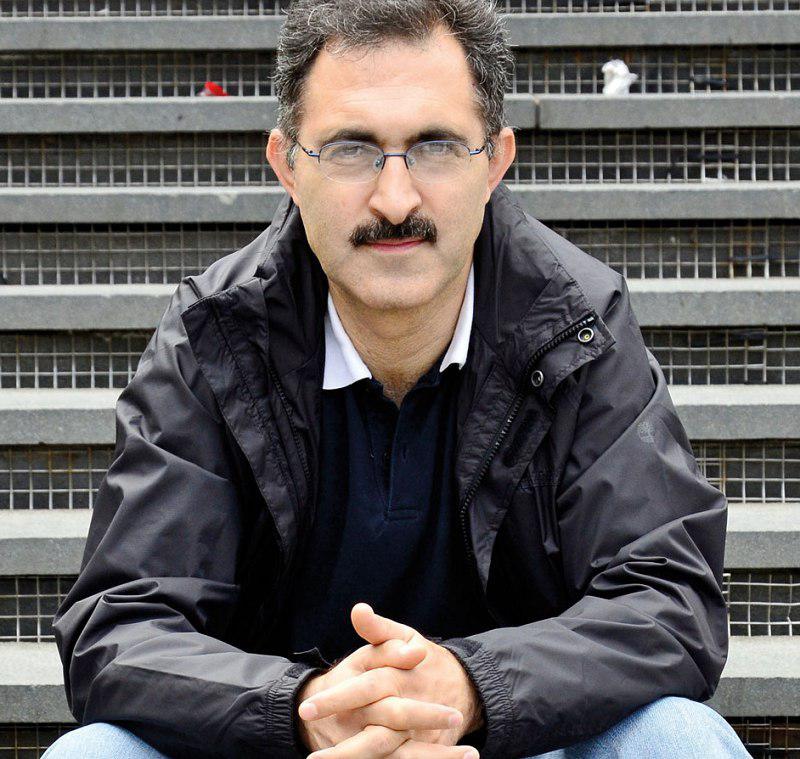 By: Abdullah Bozkurt
The heavyweights in the six-member Gulf Cooperation Council (GCC) and their allies in like-minded Arab states should do more to confront and undermine the dangerous, poisonous and false narrative that is relentlessly being built by Turkey's Islamist leader, Recep Tayyip Erdoğan, using the resources of the Turkish state.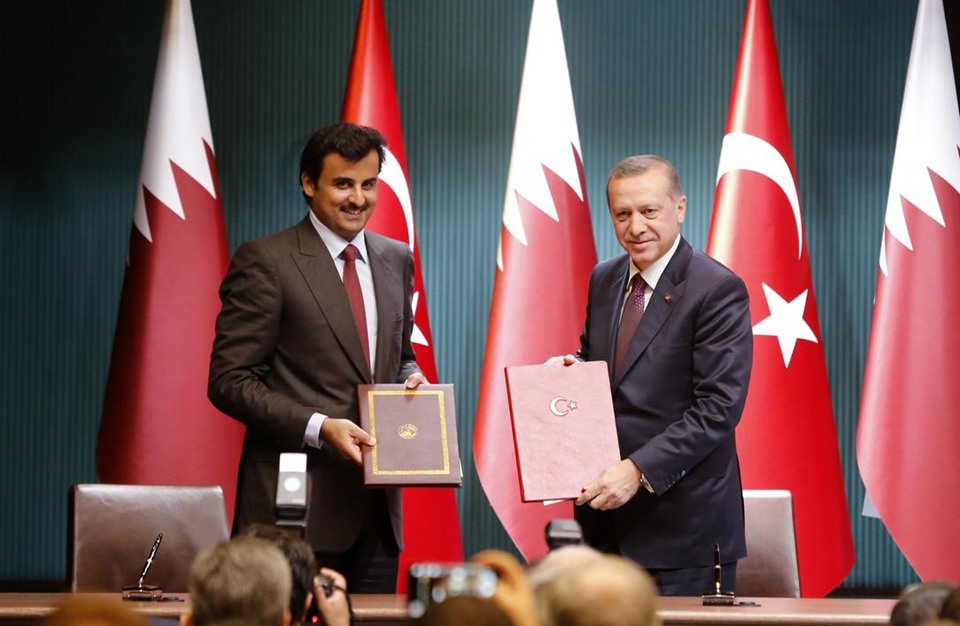 With the exception of Qatar, which is governed by Erdoğan's best buddy in the Gulf, the GCC and its allies have been viciously targeted by the Erdoğan government in recent years, with attacks on the Gulf governments intensifying to a level never before seen in the history of modern Turkey. While Erdoğan's propaganda machine, which has near total control of the press after his government jailed 211 journalists and shut down almost 200 media outlets in the last three years, is busy in attacking Gulf nations that are critical of Erdoğan's policies, some of the entities and individuals who were deemed to be threats by Egypt, Saudi Arabia, the United Arab Emirates, Bahrain and others enjoy shelter, funds and political and diplomatic support courtesy of the political Islamist thugs in Ankara.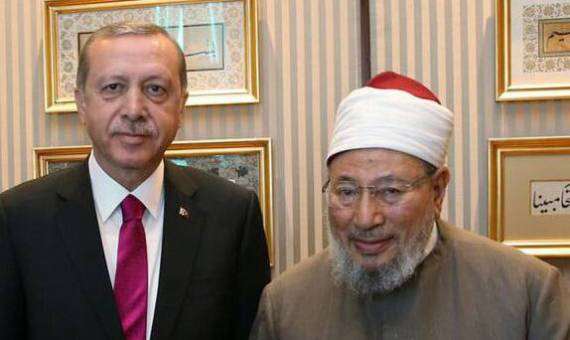 In November 2018 the Turkish president even brought radical Egyptian cleric Yusuf al-Qaradawi, who endorsed suicide bombings and armed rebellion in Syria, from Qatar to lead a convention of the International Union of Muslim Scholars (IUMS), a Muslim Brotherhood (MB)-linked organization, to not only fully endorse Erdoğan without reservation as the de facto leader of all Muslims but also attack Arab nations that have expressed concerns over Turkey's changed path. For example, addressing MB leaders who descended on Istanbul from all over the world, Al-Qaradawi branded Saudi Arabia as an evil power and said its behavior is not compatible with Islam. "We all know this. It may carry the Islamic name in its title, but that does not mean it is able to adhere to Islam," he told the audience at the gathering of the IUMS, which is listed as a terrorist group by Saudi Arabia, the UAE, Egypt and Bahrain.
He praised Turkey as the leader of the Muslim nations, prayed for Turkey to become the center of governance for all Muslims and claimed Arabs could have very well united in the aftermath of the 2011 Arab revolutions from Morocco to Yemen if the uprisings had not been crushed. He bragged about how Turkey has changed in a short period of time under Erdoğan's rule, urging changes in the education curriculum to reflect jihadist ideology. With the help of Erdoğan, Qaradawi and his associates have been establishing NGOs, schools and other institutions to raise a new generation of Islamists who are loyal to Erdoğan's rule. At the same time, a parallel network is at work in other countries where Islamist groups such as the MB strive to enlist support for Erdoğan, a man who has jailed over 10,000 innocent women accompanied by nearly 1,000 children under the age of six on trumped up charges of terrorism in the last three years alone.
During election rallies in March, Erdoğan kept attacking Saudi Arabia and other Arab nations for being silent against the West, claiming that only Turkey under his leadership has the courage to speak on behalf of Muslims. He has been grooming himself as a caliph and enlisting radical clerics to gain legitimacy in this drive. He even falsely claimed that all Muslim leaders were hesitant to speak out when a massacre took place inside two mosques in New Zealand, killing 51 innocent Muslims while they prayed. Erdogan targeted Saudi Arabia for dispensing cash around the world in order to survive as a state while portraying his corrupt and repressive regime in Turkey as the only state that can take on what he calls the new Crusaders.
In the absence of a robust and critical media to expose his false innuendos, this narrative is unfortunately taking a toll in Turkey and even in many Muslim communities abroad. Given the fact that so many journalists have ended up in prison in Turkey, making Erdoğan the world's worst predator of press freedom, the only remaining option to build a counter-narrative to Erdoğan's ideology and neutralize or even overcome his broadside attacks on the truth is to coordinate the media in the diaspora. There are some hopeful signs in that regard, but the divisions among disparate expatriate groups have prevented coordinated action. Erdoğan masterfully exploits divisions and separations, and at times even opposition groups help him achieve that by buying into his boogeyman tactics.
Although Turkish journalists in exile who have been trying to organize and provide alternative outlets for information based on facts and truth face serious challenges, from logistical issues to financial hurdles, they are still the best hope for carrying the torch of freedom against the Erdoğan regime. More and more dissidents are establishing civil society organizations abroad to put Turkey under the spotlight, and it is encouraging to see that is being built across the spectrum of various professions, from lawyers to diplomats and from former police chiefs to teachers.
At this juncture, I believe it is also high time for the heavyweights in the GCC to reverse its position on Erdoğan's opponents, especially the Gülen movement, a civic group that is highly critical of Erdoğan for pervasive corruption in the government and Erdoğan's support for radical Islamist groups and armed jihadists. The group is led by the US-based Fethullah Gülen, a prominent Turkish Muslim scholar who is perhaps one of the most formidable figures in undermining the Islamist credentials of President Erdoğan, who abuses and manipulates Muslims' religious sensitivities for own political purposes and personal enrichment. The exploitation of the Palestinian problem for his interests and working closely with Iran's mullahs have been a hallmark for the policies of the Erdoğan government. The reason Gülen was covertly targeted by Erdoğan for years before the attack burst into public view in 2013 was because he represented a serious contender in challenging Erdoğan's dangerous vision of turning Turkey into another mullah regime in the region.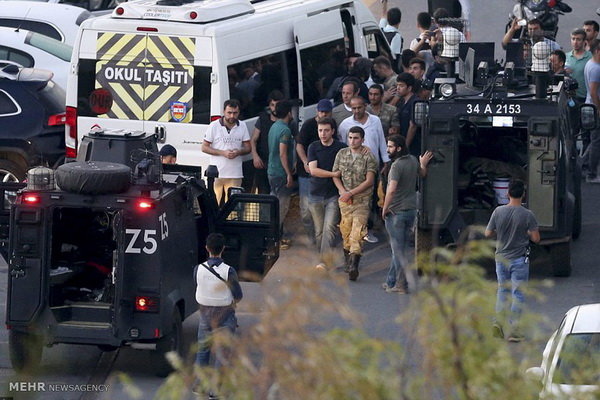 For starters, a sentence that was added to a joint statement during the fifth Turkey-GCC High Level Strategic Dialogue Meeting of Foreign Ministers, which was held under the auspices of Saudi Arabia in its capacity as GCC term president in Riyadh on October 13, 2016, could be corrected now to send a message to Erdoğan and embolden the opposition. At the meeting, which took place when the GCC was still hoping it could work with Erdoğan despite their differences, the foreign ministers of the GCC reiterated their solidarity with Turkey in confronting a failed coup attempt on July 15, 2016. That was fine. Everybody wanted the culprits to be held accountable, including Gulen, who condemned the coup and called for an international inquiry, which Erdoğan declined. However, with the insistence of Turkish Foreign Minister Mevlüt Çavuşoğlu at the meeting to please his boss, the statement also added that the coup was led by Gülen's "FETO" group and described it as a "terrorist organisation." That was a stretch and did not match with the facts.
Moreover, it was an utterly wrong statement, especially in light of so much evidence coming out to confirm that the coup attempt was actually a false flag operation orchestrated by Erdoğan himself with the intelligence and defense chiefs to set the opposition up for mass persecution, push the army into invading Syria and change the parliamentary system in Turkey into an imperial presidency. He got rid of pro-NATO military officers in large numbers and replaced with them with Islamists and neo-nationalists. A warplane that was accused of bombing parliament was actually on the ground, and the pilot who allegedly flew the plane was at Akıncılar Air Base headquarters at the time of the bombing. Half of the generals in the army were dismissed, and 30 percent of all judges and prosecutors as well as diplomats who had nothing to do with the abortive putsch were purged, with many jailed on fabricated charges. According to official figures, over half a million people linked to Gülen were detained.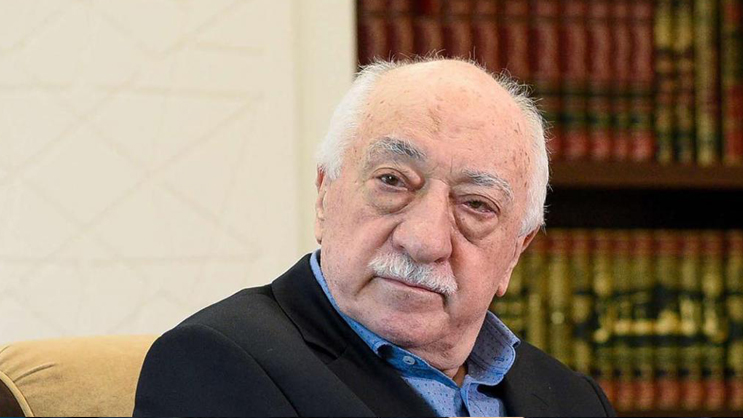 Despite Erdoğan's relentless pressure on the US to turn over Gülen himself, the US government balked at the arrest and extradition requests in 2016. He even resorted to hostage diplomacy by falsely jailing an American pastor for over a year and arrested local employees of US diplomatic missions in Turkey to force the US to yield to his demands. It did not work. After reviewing the requests, the US Department of Justice informed its Turkish counterpart that the requests had not yet met the legal standards for extradition required by the US-Turkey extradition agreement and US law. Accordingly, the Department of Justice noted, the extradition could not go forward, absent additional evidence substantiating the allegations.
Everybody knows that the Gülen movement is not a terrorist organization and never has been. There is not a shred of evidence to suggest that. The track record of the 77-year old Gülen shows he has been steadfastly opposed to any violence, and his six-decades-long accumulation of work, be it in the form of books or speeches, is out there to easily prove that. But labeling opponents and critics as terrorists is the modus operandi of the Erdoğan government. In fact, Erdoğan even claimed the half of the Turkish population who did not vote for him in past elections endorses terrorism while publicly calling leading opposition party figures terrorists. The former leader of the Kurdish Peoples' Democratic Party (HDP), which received nearly 6 million votes in last year's elections, was accused of terrorism and jailed in Turkey.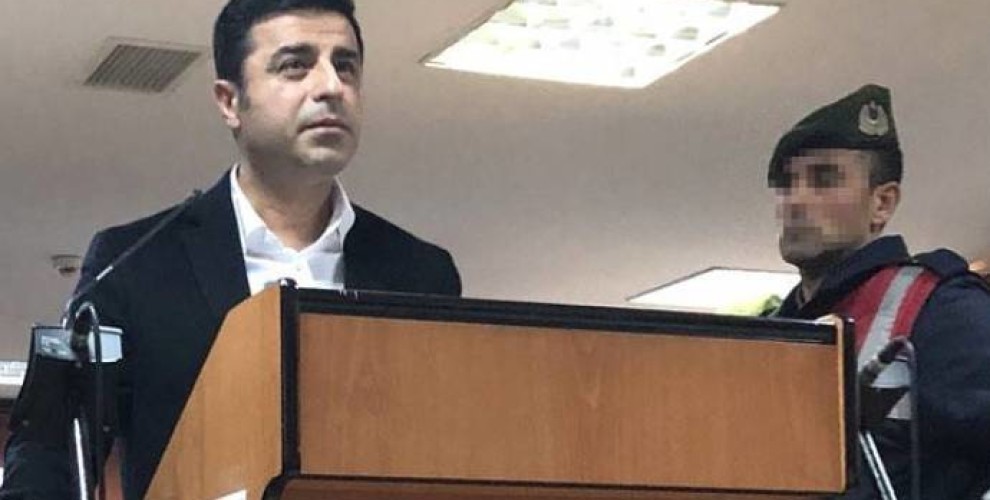 It is also quite worrying to see that many key positions in the Erdoğan government including the head of the national intelligence agency are currently held by pro-Iranian figures, yet another major threat to the Gulf. In fact this was one of the major divergences between Gülen and Erdoğan as the former has been warning for years about the threat the Iranian mullahs posed to Turkey and to the region. On the other hand, Erdoğan openly defied sanctions on Iran, vowing to work to undermine the measures imposed on the Iranian mullah regime. The heavyweights in the GCC must be able to confront Erdoğan much more effectively, not only by countering his false narrative, which is important, but also by depriving him of the legitimacy — political, diplomatic and ideological — he has been seeking in the region with measures that are more effective.