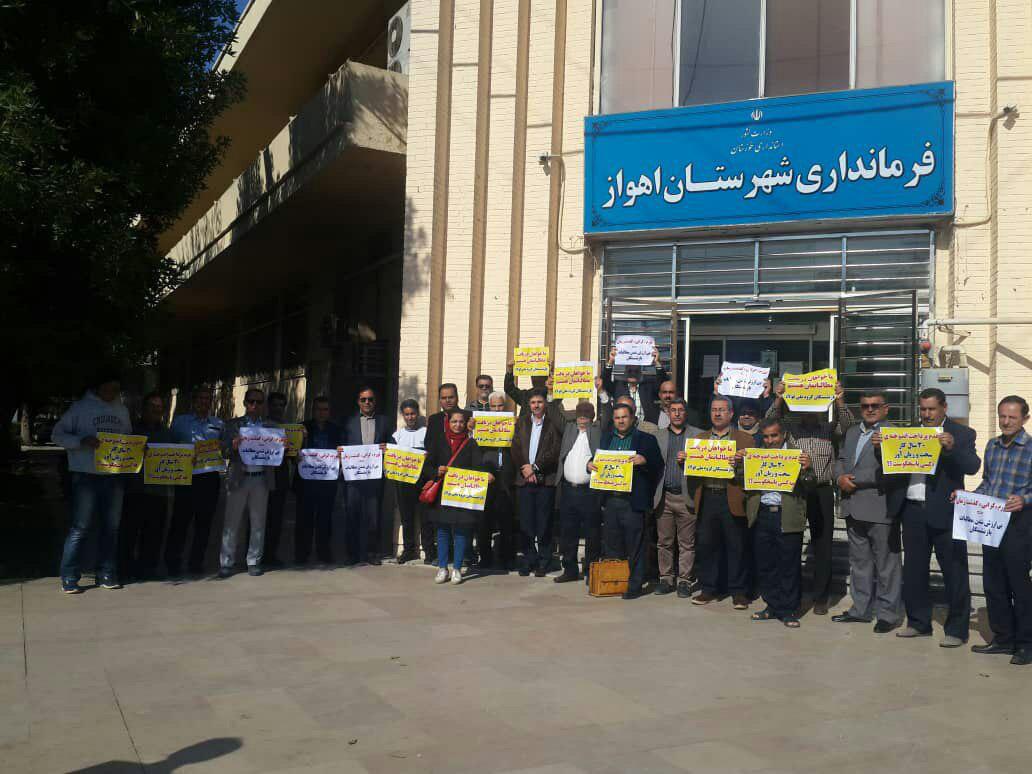 Avatoday's Mini Report on Iran Protests are covering daily series of nationwide demonstrations occurring across the country against a slugging economy, high level of corruption and inflation that gone wild in Iran.
Iranian retires of Esfahan's steal company gathered on Sunday. The protesters are reportedly received no respond on their pension payments from the authorities.
Hundreds of the protesters criticized the Islamic regime's interventionist policies in Syria and Lebanon, while the needs of Iranians and local crisis are neglected.
Customer of the Iranian automotive company, Kerman Motor, took the streets in Tehran on Sunday against the violation of the contracts. The protesters are especially angry over the pre-sold cars, which are not delivered according to the scheduled time and terms of contract.