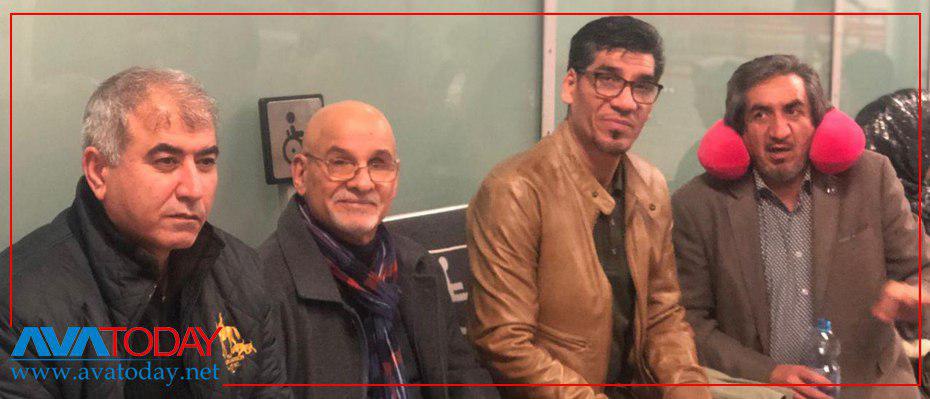 Members of the Iranian Arab opposition group waiting in Poland's airport before returning back home. photo: Avatoday
Members of an Iranian Arab opposition group told Avatoday on Tuesday that they have been stopped in Poland's airport, being warned of Iran's possible terror plan against their agents and denied entrance for their own sake.
The members were intending to participate in the organization's conference in Warsaw at the same time as an international Iran-focused Middle East Summit is scheduled this week. 
Taha al-Yassin, a member of European Ahwazi Human Rights Organization (EAHRO) told Avatoday that Polish police informed them that their lives might be under threat.
"when we departed to attend our conference, we were stopped by the Polish police at the airport and they prevented us to exit the airport," al-Yassin said.
Al-Yasin added that the Arabs activists were told by the police that their "lives are in danger in Poland as Iran might planning a terror attack against Ahvazis in Warsaw."
The group was held in airport under protection and provided by return tickets to the countries they have come from.
"The embassies of those countries that we have come from, cooperated with Polish authorities to guarantees our safety during our return," al-yasin added.