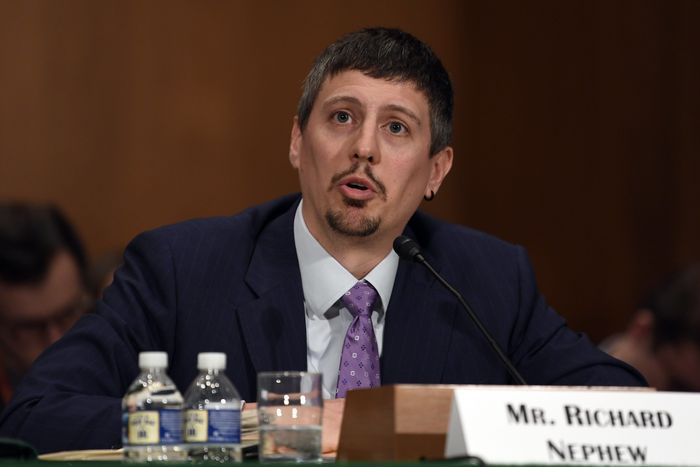 A top member of the US team negotiating indirectly with Iran has left the role amid a report of differences of opinion on the way they should save the 2015 Iran nuclear deal.
A State Department official confirmed on Monday that Richard Nephew, US Deputy Special Envoy for Iran, is no longer on the negotiating team. However, he is still a State Department employee, the official said.
The source did not give a reason for the change but said personnel moves were 'very common' a year into an administration.
Earlier, the Wall Street Journal reported that Nephew left after differences of opinion within the US negotiating team on Iran.
The paper said he had advocated a tougher posture in the current negotiations.
Iran is currently negotiating with world powers over reviving a 2015 nuclear deal, which offered Tehran sanctions relief in exchange for curbs on its nuclear program.