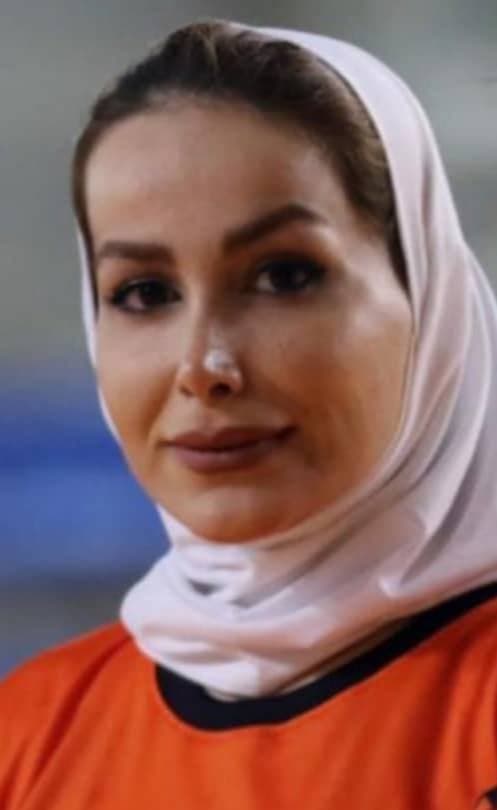 The family of an Iranian handball player missing since Tuesday in Spain, where she had travelled to with Iran's national team to participate in the Women's Handball World Championship, have come under intense pressure from the Islamic Republic's intelligence agency in the country's Kurdistan province, an informed source told AvaToday.
Shaghayegh Bapiri reportedly left the hotel where the Iranian team had been staying at in Valencia on December 14, and has not been heard from since.  Allegedly, Bapiri fled the national team's residence in order to seek asylum outside of Iran.
According to AvaToday's source, Bapiri was granted permission to leave Iran after giving a 1.5 billion toman financial assurance. This was provided by her husband Kamal Shirani's brother, Jamal Shirani, who has now been temporarily detained by the Intelligence Agency of Sanandaj.
Shaghayegh Bapiri comes from a family of athletes and dissidents in Iran's Kurdistan province, and is one of the Iranian handball team's best and most experienced players. She has a history of winning a championship with Mashhad's "Eshtadsazeh" team in the domestic league and also won the "Ms. Goli" title in Erbil of Iraq's Kurdistan region at one point.
The Iranian women's national handball team is due to leave Spain for Iran on Thursday, December 16.
The Islamic Republic should be held accountable for any harm that befalls Ms Bapiri, and the Spanish police will need to take responsibility for ensuring her safety.