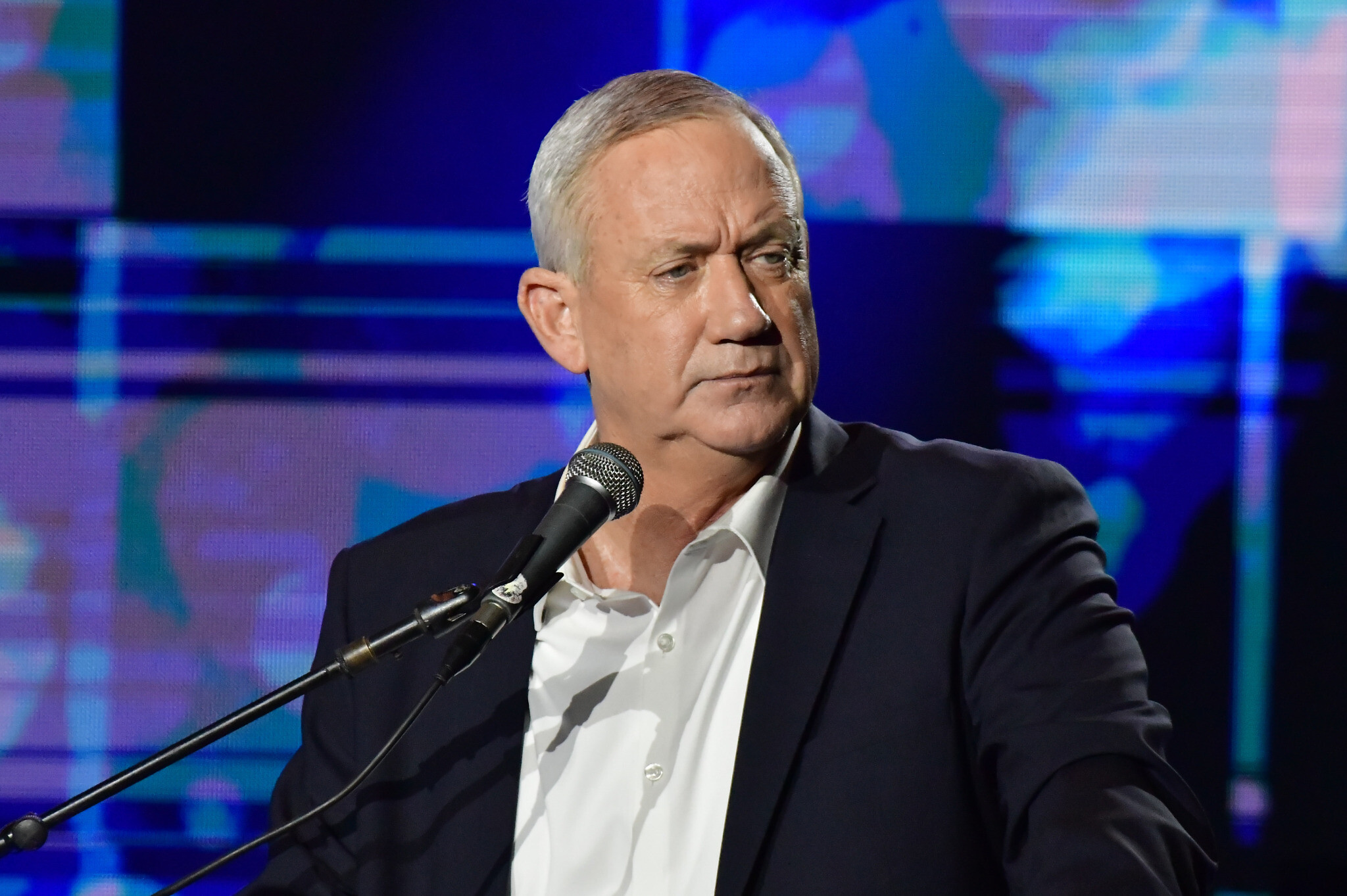 Defense Minister Benny Gantz speaks during a ceremony honoring wounded soldiers, in Tel Aviv, November 21, 2021. (Tomer Neuberg/Flash90)
Israel's Defense Minister Benny Gantz revealed the locations of two Iranian drone bases that he claimed were used to conduct attacks against targets at sea in the past few months.
According to the Israeli minister, one of the sites is located near Chabahar and the other is situated on Qeshm Island.
"I want to stress to you that unmanned aerial vehicles are a precision weapon, which can reach strategic targets throughout the world. Most of the drone attacks that we've seen so far have been from southern and southeastern Iran against targets at sea," Gantz said.
Israel and Iran have been engaged in what is called a shadow war at sea, with Islamic Republic allegedly conducting a number of attacks on Israeli-affiliated vessels sailing through the Persian Gulf and the Gulf of Oman.
Israeli authorities have been warning that Iran's drone program was a threat not only to their country, but to the entire region.