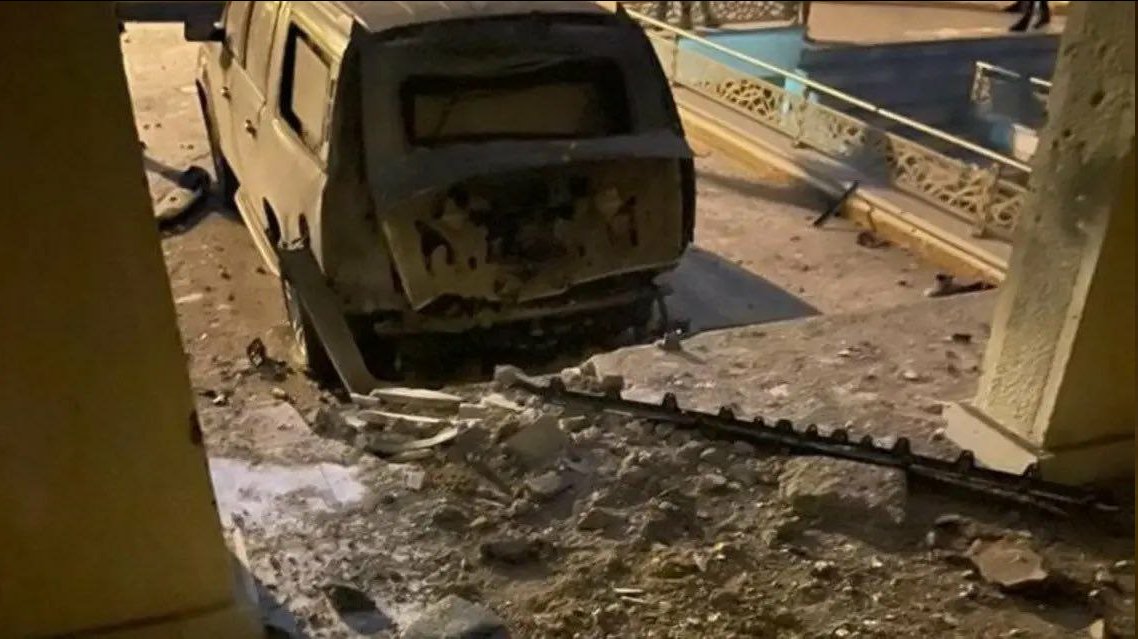 Iraqi security officials and militia sources confirmed a drone attack that targeted the Iraqi Prime Minister early Sunday morning was carried out by at least one Iran-backed militia, Reuters reported.
Prime Minister Mustafa al-Kadhimi escaped unhurt when three drones carrying explosives were launched at his residence in Baghdad. Several of his bodyguards were injured.
The incident came amid tensions in Iraq, where powerful Iran-backed paramilitaries are disputing the result of a general election last month that dealt them a crushing defeat at the polls and greatly reduced their strength in parliament.
Iran shifted the blame on Sunday, suggesting that the US was behind the drone attack and assassination attempt on Iraq's prime minister, despite evidence pointing finger at Tehran-backed militias with a history of using drones in Baghdad.
The Associated Press reported that the attack occurred amid an ongoing clash between Iraqi security forces and pro-Iran Shiite militias whose supporters have been camped outside the Green Zone for nearly a month.
Iran-backed parties lost roughly two-thirds of their seats in the recent elections.