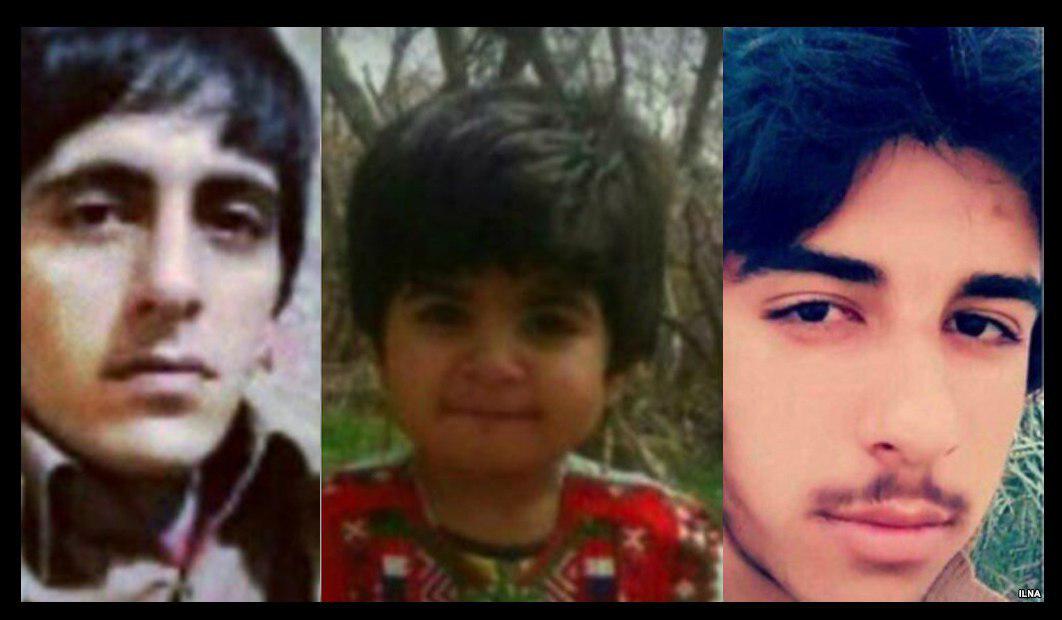 A three-years-old girl and two boys who were shot and killed by police.
ERBIL, Kurdistan Region – Iranian security forces has reportedly killed four car passengers including a child in Sistan and Baluchestan's area of Dalagan on Thursday, accusing the driver of drug smuggling, the region's mayor told Iranian news agencies.  
 "The driver of the car was a drug-smuggling suspect and he was on escape," Hoshang Bamari, mayor of Dalagan told Ilna, Iranian news agency. "The driver has also shot Dalagan police station last year and escaped at that time," he claimed.
A three-years-old girl and two boys who were reportedly 18 and 23-years old were the three passengers who were killed by police alongside with the driver, identified as Moslem Bamari.  
Baluch Activists Campaign has denied the Mayor's accusation.
"Moslem Bamari, the drivers did not shoot Balagan police station last year, he participated in a protest and threw rock at the police station," the activists claimed.
The Mayor of Dalagan has not commented on the killing of the three innocent passengers by Iranian police.