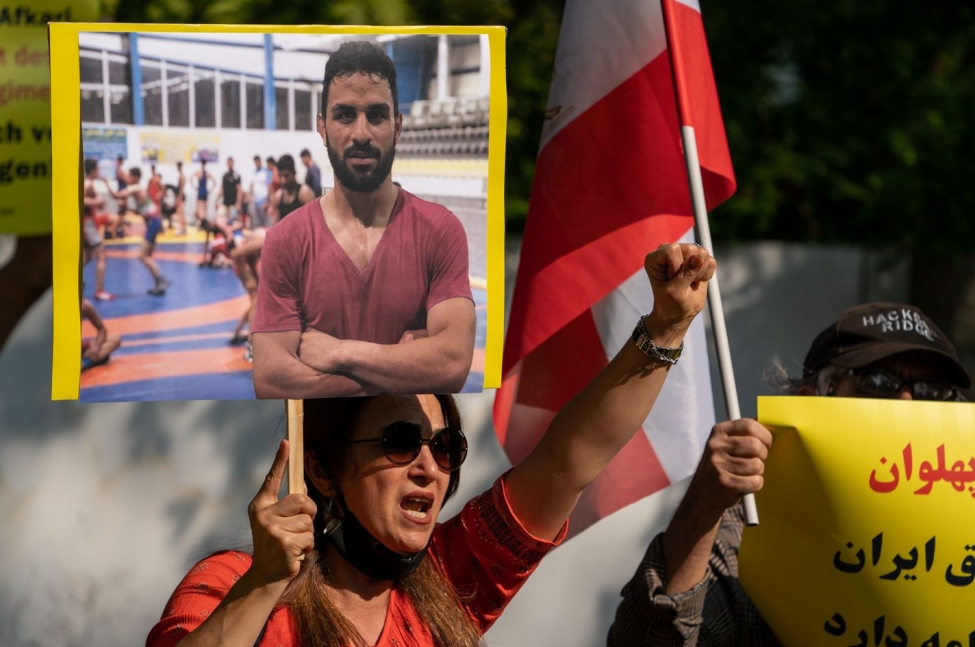 The US State Department on Thursday imposed new sanctions targeting Iran's judicial and penal systems, including a judge who sentenced a wrestler to death.
 Iran is highly criticized for its shocking record of human right abuses.  
Navid Afkari, 27, was executed on September 12 after being convicted of murdering a government employee during the 2018 protests in an unfair trial.
Afkari constantly denied the accusations and said he was forced to a false confession under torture.
Secretary of State Mike Pompeo said Judge Seyyed Mahmoud Sadati and Branch 1 of the Revolutionary Court are now under sanctions as they administered Afkari's trial and his tortures, which allegedly took place in the Adelabad Prison.
"His killing was an unconscionable act," Pompeo said in a statement "The United States calls upon all nations to promote accountability for this regime by imposing sanctions like the ones announced today."
Sanctions were also imposed Thursday against Judge Mohammad Soltani of Iran's Revolutionary Court system for sentencing members of the Baha'is faith on charges connected to the practice of their religion, the US Secretary of Stated said.