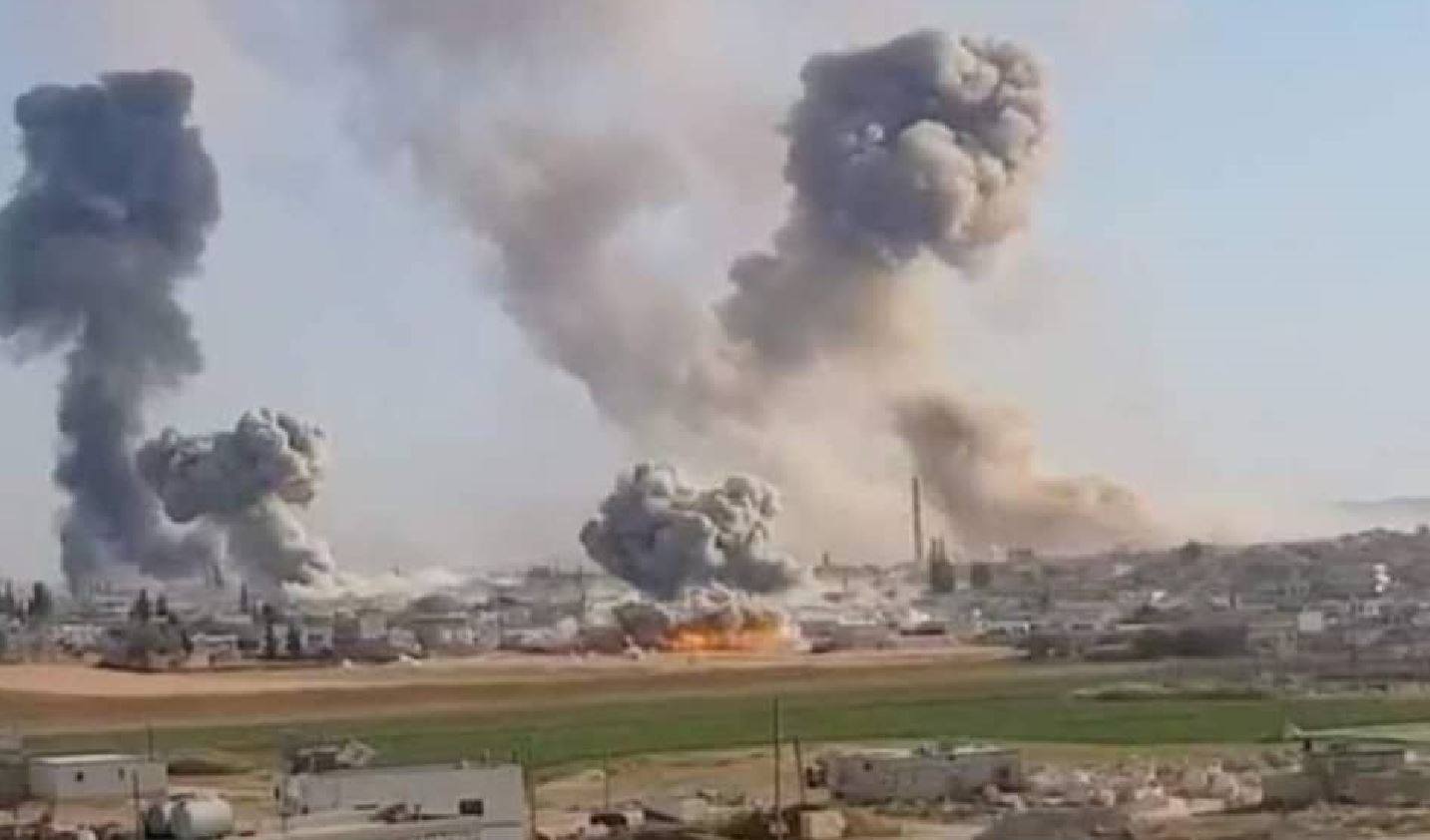 Turkish military jets crossed into Iraq this morning and conducted two air strikes in Dugery, Shingal, at 10:40 AM  local time. Early reports say three Ezidis were killed and two were injured. Ambulances transported injured to Snoni Hospital.  Dugery is 3 km from Snoni on the north side of Shingal Mountain.  
Turkish airstrike, Dugury, Shingal, Jan. 15, 2020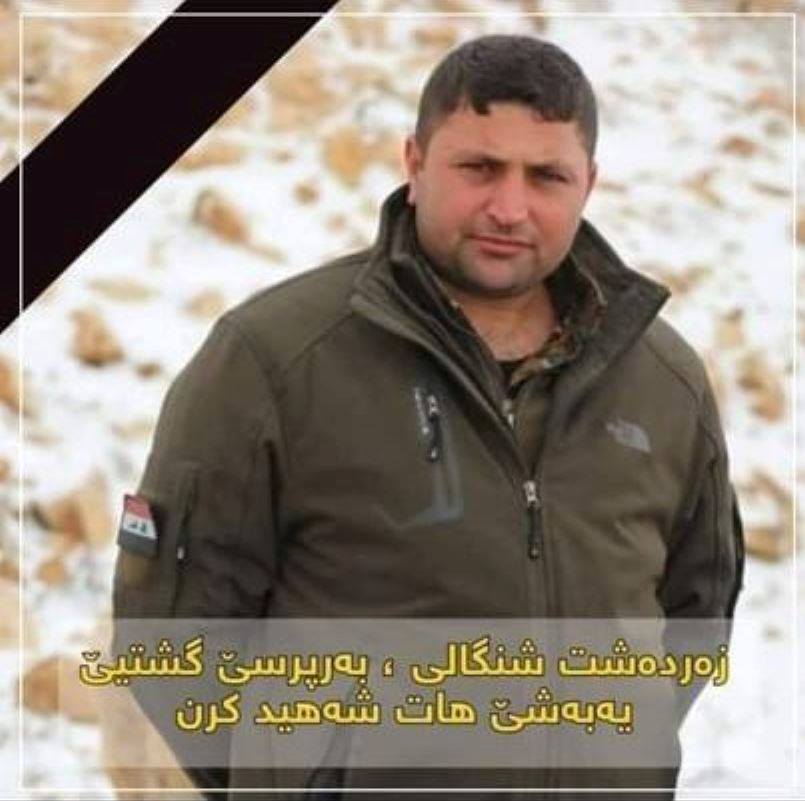 Zardashte, YBS leader killed in airstrike
This reporter was there only six weeks ago to give winter coats to a woman and her children. Her husband had been killed by an ISIS IED explosion. In December 2019, the family was granted asylum in France, because Dugery is not a safe place.
The strike on January 15, killed a YBS commander known as Zardashte. He was from nearby Borek. YBS is an Ezidi defense militia formed in 2014 after ISIS attacked the Ezidis in Shingal.
The security situation for Shingal continues to grow more dangerous by the day as Turkey is allowed to conduct cross-border airstrikes in Shingal without objection by Iraqi and Kurdistan governments or the international community.
In October 2019, Turkey conducted 4 airstrikes on the west end of the mountain in Khanasor and Barre, killing approximately 30 people, most or all Ezidis.
On August 15, 2018, a Turkish airstrike near Barre, Shingal, targeted and killed Ezidi leader Mam Zeke after he attended the fourth year memorial service for ISIS' attack upon Kocho.
The policy of the Kurdistan Regional Government (KRG) is contributing to these deadly airstrikes by insisting the Ezidis in YBS are really PKK members and they must "leave Shingal." PKK is the armed group in Turkey.
YBS Ezids were born and grew up in Shingal. They are not terrorists. They have a right to live there and defend themselves and their land. I urgently call upon the Kurdistan government to stop its relentless attack upon YBS Ezidis and grant amnesty to all Ezidis in Shingal to enter Kurdistan.
The YBS members living in tents in Sardashte camp on Shingal Mountain are in fear for their lives. I have worked with them to distribute food, clothing, and other humanitarian aid to the displaced Ezidis. It is the YBS who have delivered free water to people on the mountain since ISIS attacked Shingal in 2014. Without YBS, the people in the tents would have no water.
For the European courts who have been denying asylum to Ezidis from Dugury and neighboring villages, I urge them to understand that Shingal is in danger from Turkish airstrikes. Contrary to what the European courts are stating, it is NOT SAFE TO RETURN TO SHINGAL. The courts should grant asylum to Ezidis who are appealing their asylum denials.