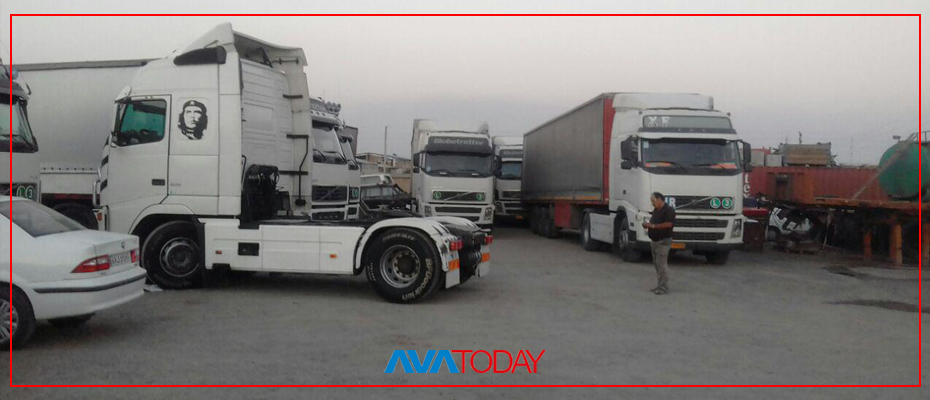 As Iranian truck drivers continued their strike over low wages for more than a week, security forces are trying to break down their strike on Saturday, eye witness told Avatoday.
"The mayor and security forces from Intelligence Agency came today to talk to the drivers and asked them to break the strike and start their jobs, "a driver from the city of Saveh told Avatoday on condition of anonymity, adding that the drivers will continue on their strike until they meet their demand.  
 
According to the source, a number of 500 truckers were on strike in Saveh on Saturday.     
Iran faced fuel shortage as truckers' strike continues across the country for more than a week. A number of factories were also shut down due to the lack of transportation.
A video obtained by Avatoday, shows truck drivers from Holland marched on Saturday in support of the drivers on strike in Iran.