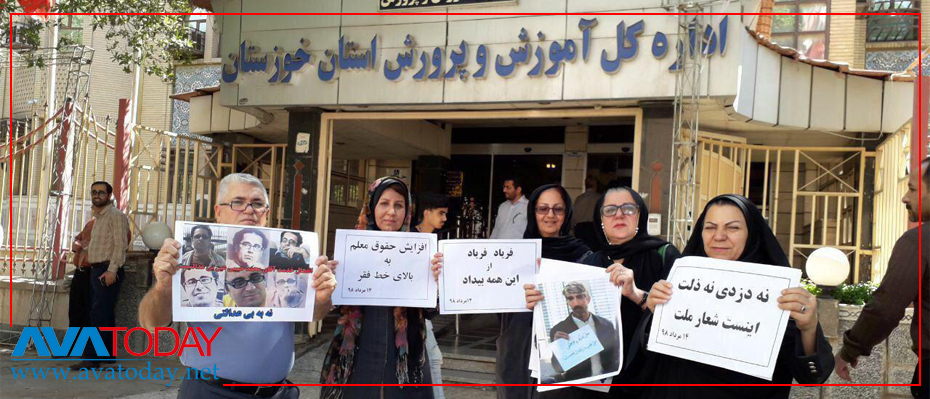 Iranian teachers gathered on Monday in major cities, demanding higher salaries, full-time employment, and equality.
They also urged the regime for the immediate release of their detained colleagues.
The protesters seek a "change in their part-time employment contracts into full-time." They were joined by other employed and retired teachers asking for "higher payment and equality."
Similar campaigns carried out by teacher in other Iranian major cities such as Tabriz, Kermanshah, Isfahan, and Ahvaz.
Teachers were chanting, "No nation has ever seen such injustices," "Detained teachers must be released," "We're not afraid of prison and threats, anymore," and "Living in dignity is our basic right."
Retired teachers were also carrying banners, which read "We want equal wage for retired as well as employed teachers and stop waging war, solve our problems."
Hit by the U.S. sanctions and the non-stop skyrocketing inflation, the Iranian economy is experiencing a serious crisis.
Iranian teachers who are among the lowest-paying government employees are among the most vulnerable parts of the society. The costs of basic goods have tripled since 2018, while teachers' wages stay unchanged.