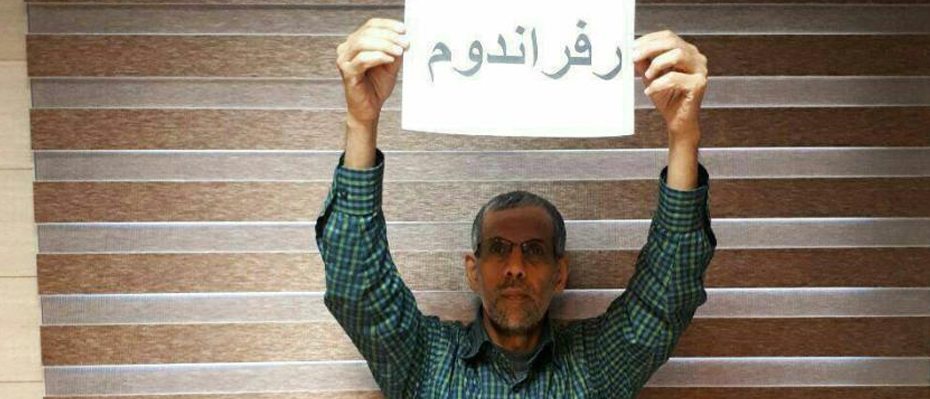 Mohammad Mahdavifar, one of the fourteen political activists who have signed a petition urging Iranian Supreme Leader to resign, arrested by security forces on Saturday.
A group of fourteen activists based in Iran have signed an open letter to the Iranian Supreme Leader, Seyed Ali Khamenei, asking him to resign.
The advocates, who among them are political, human rights and civil activists, have expressed their serious concern about the growing power of Khamenei and suggested some constitutional changes.
Security forces arrested Mahdavifar, who is a civil activist and poet, in Aran-Bidgol and reportedly transferred him to Kashan Prison.
According to the relatives, he has been accused of "insulting the Supreme Leader."
Mahdavifar has been arrested several times in the past few years and was serving his exile term when arrested on Saturday.
Among the fourteen civil and political activists who signed the statement, Mohammad Nourizad has recently been arrested and three others, Reza Mehregan, Mohammad Sepehri, and Javad La'l Mohammedi either have received life threatening messages, or have been the target of failed attacks by pro-regime agents.