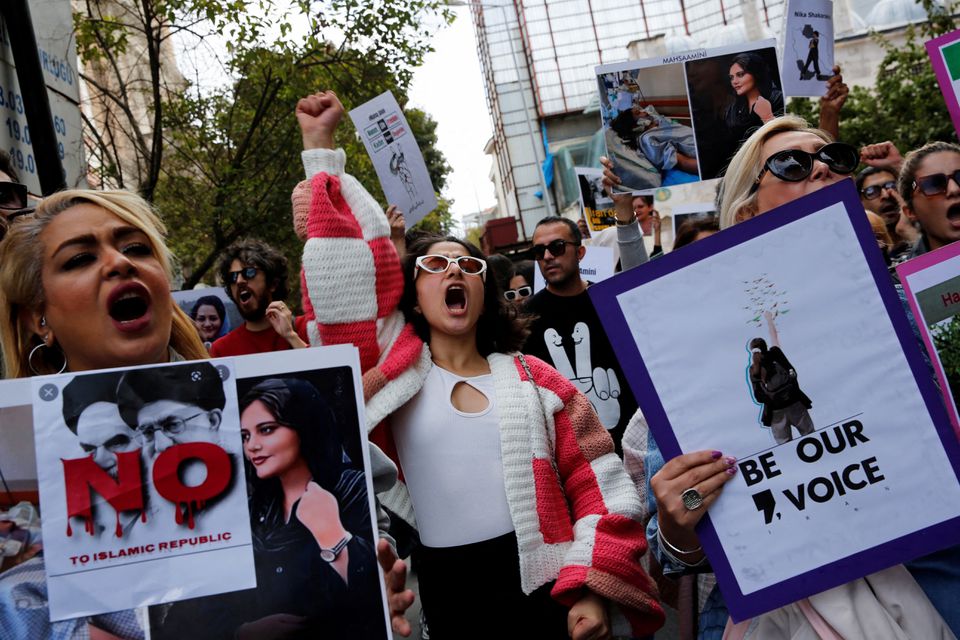 While Iranian President Ebrahim Raisi was addressing the United Nations General Assembly inside the elegant chamber on Tuesday, thousands of protesters outside were calling him and his regime terrorist murderers who must face justice.
"Down with the terrorist regime in Iran," chanted a large crowd of Iranian protesters within earshot of the diplomats gathering for the international session.
"Raisi is a murderer! Down with Raisi!" the crowd repeatedly chanted. "Prosecute Raisi, now, now, now! Regime change in Iran by the people of Iran!"
"Several thousand of you have come from all over the United States, from over 40 states to come and deliver a strong message to those at the United Nations, that Ebrahim Raisi does not belong to the United Nations. He is a mass murderer, and he must be put on trial for crimes against humanity and genocide," Alireza Jafarzadeh, the Deputy Director of the National Council of Resistance of Iran's US office told the gathering.
Since the start of the Women Life Freedom movement in September 2022 in Iran, at least 551 people have been killed by the Islamic Republic regime and 22 have died suspiciously, according to a report by Iran Human Rights. Nearly 80% of the victims were men, the group said.