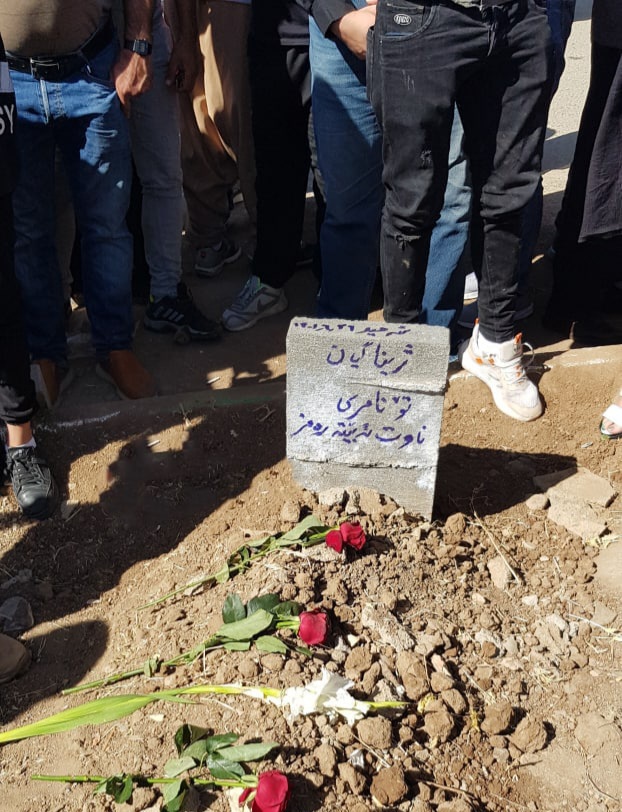 Thousands of people on early Saturday morning attended the funeral of Mahsa (Zhina) Amini, chanting anti-regime slogans in the city of Saqqez.
The 22-year-old Kurdish woman was killed by Morality Police while in custody in Tehran. She was accused of violating the Islamic state's rules on restricting women's clothing.
Amini was originally from the Kurdish city of Saqez in the Kurdistan province. She was in Tehran with her family for a visit at the time of her death.
Security forces have threatened her family and tried to prevent people from holding a funeral. However, thousands of people attended the ceremony and chanted: "Death to the dictator" referring to Iran's Supreme Leader, Ali Khamenei.
A note on her tomb read: "Zhina, you don't die, you become a symbol." The young woman's tragic death sparked anti-state demonstrations in Tehran and Saqqez.
Hundreds of security forces attacked people who blamed the regime of using violence against women. Local reports said several activists were arrested during the demonstrations in Tehran.
Dozens of civilians were wounded by security forces on Saturday in Saqqez. A video published online showed a young man on the street who was covered in blood and seemed unconscious.