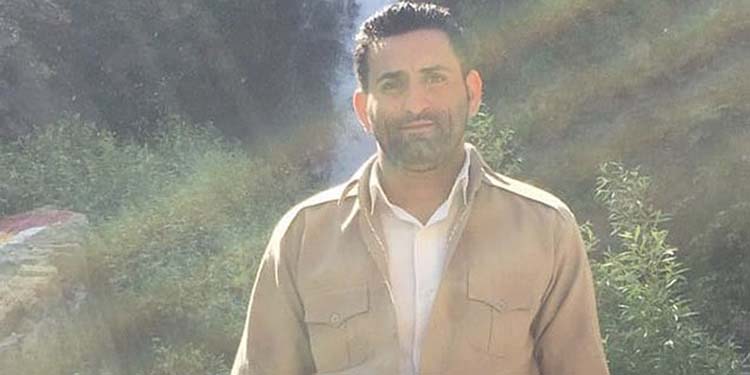 Family of Kurdish political activist Yasser Mangouri said he has died after being summoned by members of Iran's Intelligence Ministry, Human rights groups reported.
Intelligence forces arrested Mangouri on July 17, but his death was officially conveyed to his family over 50 days later, according to the reports.
According to the Iranian Human Rights Activists News Agency (HRANA), the body has yet to be handed over to the family.
His family had repeatedly approached the authorities for news on his whereabouts, and later his death, but they continue to be kept in the dark about the exact circumstances surrounding Mangouri's death, HRANA said.
Another human rights group, Hengaw, cited sources as saying that Mangouri had been "killed under torture." The same outlet has recorded the case of at least 23 Kurdish prisoners, including 15 political detainees, who have been tortured to death in notorious Iranian prisons since 2017.
Mangouri was the father of three and is said to have been previously investigated over his alleged links to opposition groups.
According to his family quoted by human rights groups, the exact nature and affiliation of those groups has not been specified.
For decades, Iran's Kurdish regions have been treated with a securitized, zero-tolerance approach by the ruling Islamic Republic due to the anti-government activism by Kurdish movements and their sympathizers.