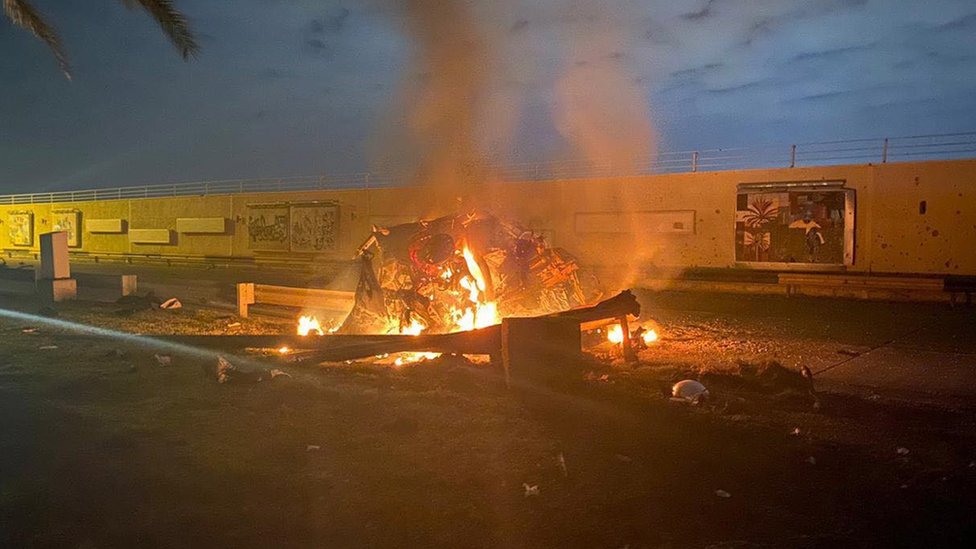 A convoy carrying Qasem Soleimani was targeted by a US drone near Baghdad's airport
Soleimani was killed in a US drone strike on January 3, 2020, while visiting Baghdad
Iran's state media, in addition to the United States, has been blaming several other countries including Iraq, Syria, Lebanon, Jordan, Kuwait, Qatar, Germany and Britain for the assassination of Qassem Soleimani in January 2020.
 
According to the country's state media, all of the mentioned countries had played a role in the assassination of its senior military leader Soleimani.
 
Soleimani was killed in a US drone strike on January 3, 2020, while visiting Baghdad.
 
"We must learn from this experience, which came at a great price, and we must make every effort to preserve national unity and cohesion that was achieved due to the blood of martyrs," Iran's DEFA Press said.
 
On Wednesday, Iranian prosecutor Ali Alqasimehr claimed that according to their investigation a British security firm and an airbase in Germany had helped Americans in Soleimani's assassination. He also said that London-based security services company G4S played a role in the killing.
 
Alqasimehr hasn't provided any evidence for his controversial claims.
 
Earlier, The Iranian government claimed that the US had used the Ramstein Air Base in Germany for targeting Soleimani.