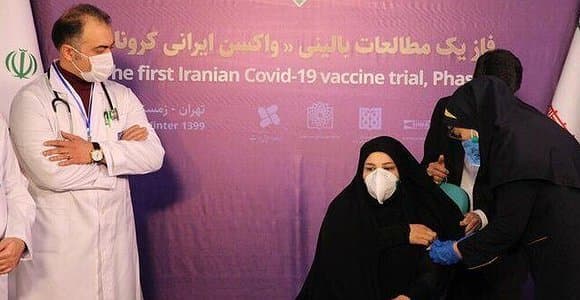 Iran launched human trials of its first domestic Coronavirus vaccine candidate, state media reported on Tuesday. 
Setad, a state-affiliated corporation controlled by Iran's supreme leader Ali Khamenei, said production of the vaccine developed by one of its companies, Shifa Pharmed. 
The company is reportedly expecting a production of 12 million doses per month, six months after a successful trial ends. 
The first volunteers to take the vaccine were officials of the cooperation and the daughter of its head. The event was broadcasted by state media in an apparent attempt to boost public confidence in the vaccine. 
"The message of this act was that we do not see ourselves apart from the people, and we brought our family first to test this vaccine," Health Minister Saeed Namaki said, according to state broadcaster IRIB. 
According to information received by Avatoday, at least 120 top Iranian officials including Islamic Republic leader Ali Khamenei received Pfizer COVID-19 vaccine last week. 
Iran allegedly bought the American-made vaccine via Qatar and Switzerland. 
Earlier, Iran's Red Crescent Society said it'll receive a set of coronavirus vaccine developed by American Pfizer Inc. and Dutch BioNTech SE within three weeks.