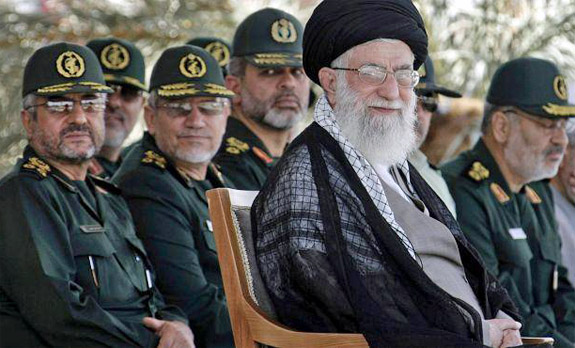 Iranian Revolutionary Guards vowed on Saturday that the United Arab Emirates would face dangerous consequences after it announced a historic deal with Israel.
In a deal brokered by the US, the UAE and Israel announced Thursday they agreed to establish full diplomatic ties.
As a part of the deal, Israel will halt plans for annexation of occupied land sought by the Palestinians for their future state.
According to Sepah news belonging to IRGC, the Iranian force called the deal a "shameful" agreement and an "evil action" that was underwritten by the US.
The Guard warned that the deal with Israel will bring a "dangerous future" for the Emirati government.
The UAE is the first Gulf Arab state and the third Arab country after Egypt and Jordan, which will have full diplomatic ties with Israel.