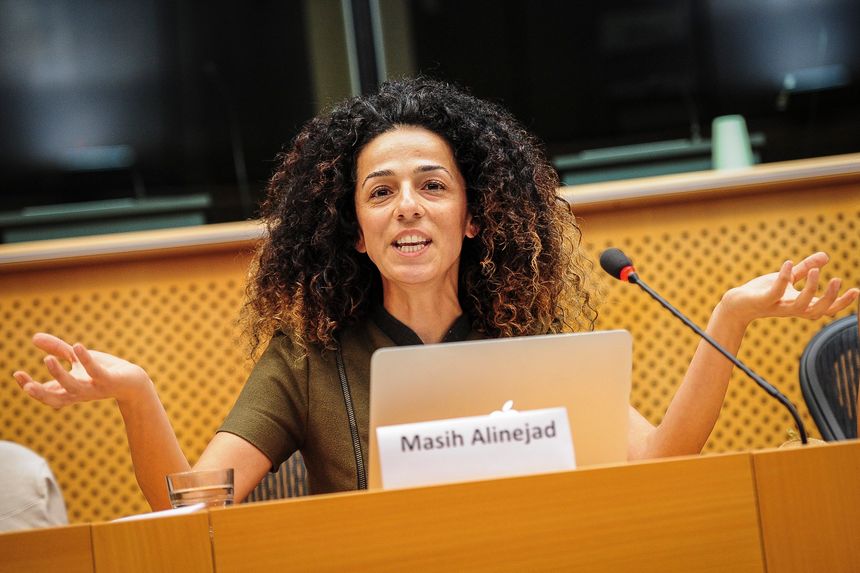 A US federal court on Friday indicted three men accused of plotting to murder a US citizen who had been previously targeted by the Iranian government.
The Justice Department did not name the victim, however journalist and activist Masih Alinejad confirmed on its Instagram page that she was the target of the murder plot.
Rafat Amirov of Iran, Polad Omarov of the Czech Republic and Khalid Mehdiyev of New York were charged with murder-for-hire and money laundering, the US Department of Justice said in a statement. The three were described as members of an Eastern European criminal organization with ties to Iran.
Mehdiyev was arrested in July last year after surveilling the victim's house, while in possession of an AK-47. Omarov was arrested in the Czech Republic on January 4. The US will request his extradition. Amirov meanwhile arrived in New York on Thursday, while he resides in Iran.
"As alleged, the defendants are members of an organized crime group hired to assassinate, right here in New York City, a US citizen of Iranian origin who has been critical of the regime's autocracy and its disregard for human rights," said US Attorney Damian Williams for the Southern District of New York.
If convicted, Amirov and Omarov could face up to 40 years in prison, the Justice Department said. Mehdiyev could be sentenced to up to five more years for the arms possession charge, totalling up to 45 years.