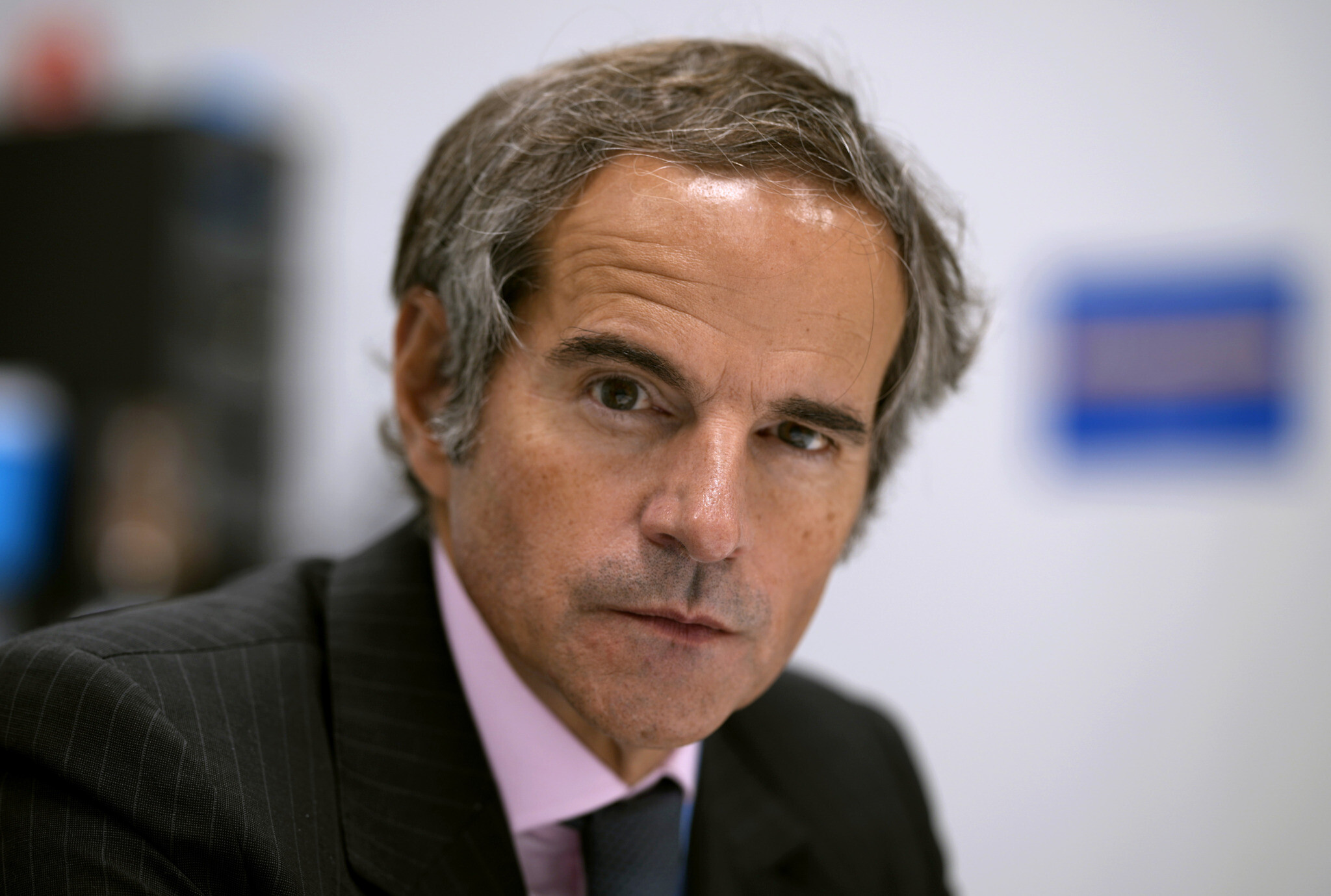 The head of the United Nations's nuclear monitoring agency said Tehran has accumulated 70 kilograms of uranium enriched to 60% purity, with another 1,000 kilograms enriched to 20% purity, "enough nuclear material for several nuclear weapons — not one at this point."
Speaking Tuesday in Brussels before members of the European Parliament's security and defense subcommittee, Rafael Grossi, the director-general of the International Atomic Energy Agency said he will travel to Iran next month in hopes of reviving the 2015 accord aimed at curbing Tehran's nuclear activities.
The threshold for making nuclear weapons is considered to be 90% purity. But Grossi told the panel that Iran's huge stockpile of enriched uranium does not mean it has a nuclear weapon.
Grossi also said the IAEA is no longer monitoring Iran's nuclear program because the regime has disconnected 27 of the agency's cameras installed at its declared nuclear sites.