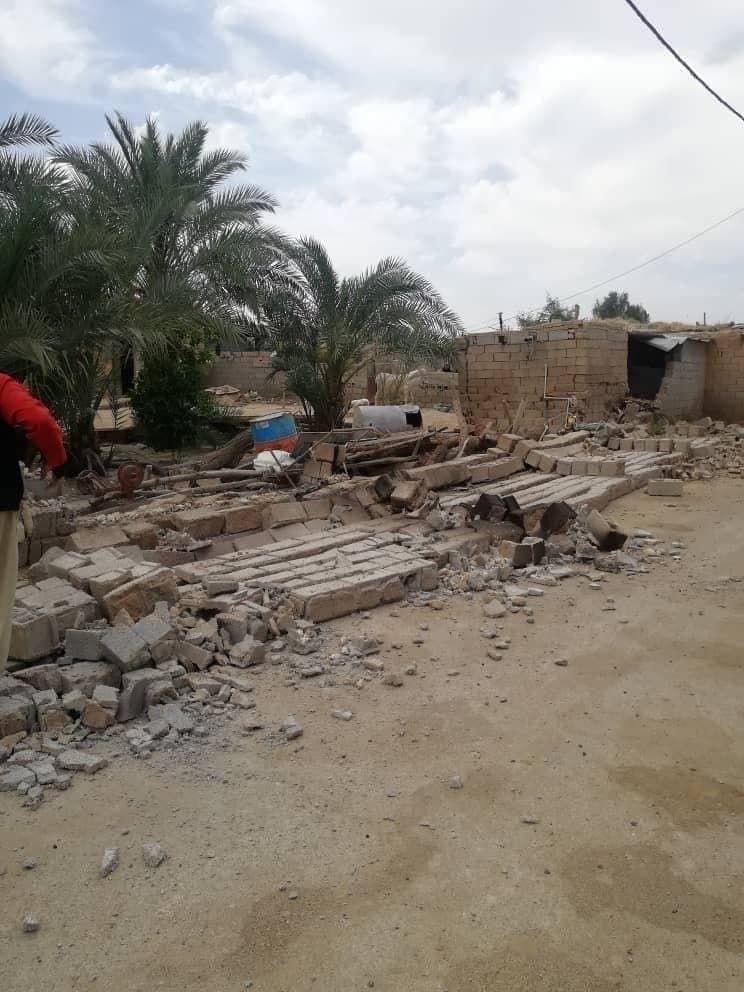 AvaToday caption
Iran's quakes victims suffer dispiritedly 
The recent quakes in Iran have left thousands of homes demolished and locals without living necessities and shelter as winter approaches.
After more than two weeks, the authorities have still failed to send relief efforts to many of the victims.
Several successive earthquakes destroyed parts of Iran's southwestern region in the last two weeks, announced by the University of Tehran's Geophysics Centre.
The strongest was a 5.7 magnitude earthquake that struck Chelgard on the morning of October 4. Another quake of magnitude 5 struck Qaleh-ye Khvajeh in Andika county in the early hours of October 9.
Video reports sent from Iran indicate that the county of Andika, in Khuzestan province, is one of the places hardest hit.
The Iranian authorities have released different reports about the extent of the destruction caused by these earthquakes.
4,000 rural homes, in parts of Andika, Izeh and Masjed Soleyman in Khuzestan province, have suffered damages, and 2 to 3 villages in Andika county have completely been destroyed as a result, Khuzestan's governor Sadegh Khalilian said on state TV on Oct 16. He added that many homes have sustained serious damages, and people who continue to live in them are in danger.
According to Khuzestan's Housing Foundation, 800 housing and nomadic units have either been totally demolished or have suffered over 50% damages, and thousands of people are without shelter, tents, clothes and food.
An article by a state-run newspaper says more than 650 homes in 135 villages in Andika county have incurred damages, and quotes one of the locals as saying, "Cases of snake and scorpion bites have risen in the last few days".
The Andika local adds: "Most of the people I've seen, don't have tents. Never mind tents, they don't even have warm clothes! Never mind that, they don't even have food, which they didn't have even before, and they were always hungry. I don't know how they'll cope when it snows, the poor people."
Videos received from Iran all confirm the desperate situation the people in this region are in following the earthquakes.
"We have no facilities, no water, electricity, or even an Aladdin heater to cook food for our children on," says one of the quake victims in a video sent.
In another video, an elderly woman from a village in Andika says in despair that her living necessities have all been left buried under the rubble, and no one of authority has come to the village to see the situation they are in.
Despite all the losses sustained by the people of this area, relief efforts have so far been incomplete and inadequate, which the authorities blame on this region being hard-to-reach.