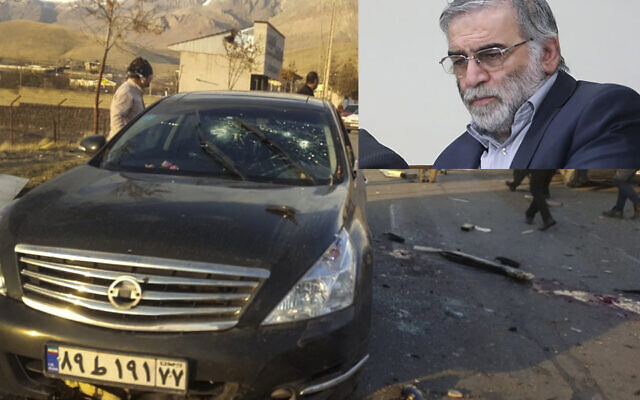 A report by the New York Times revealed on Saturday that a top Iranian nuclear scientist who was assassinated in Tehran last November was killed by a remotely controlled robot machine gun.
Mohsen Fakhrizadeh, known as the "father" of Iran's nuclear weapons program, was shot with a computerised machine gun controlled by Israel's Mossad operatives, the report said.
According to the report, the whole device weighed about a ton and was smuggled into Iran in small parts ahead of the operation and then reassembled.
The weapon was a modified Belgian-made FN MAG machine gun attached to a robotic apparatus and powered with artificial intelligence technology, it added.
The Mossad controlled the operation from a command center outside Israel, according to the report.
The NYT said the revealed information was based on interviews with US, Israeli and Iranian officials, "including two intelligence officials familiar with the details of the planning and execution of the operation".