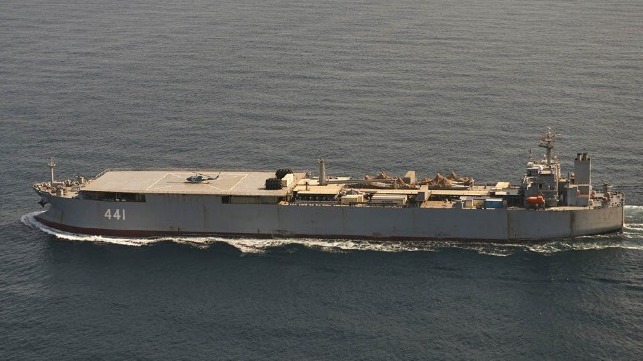 The Danish military has said that it has spotted an Iranian destroyer and a large support vessel sailing in the Baltic Sea.
The Iranian ships are thought to be heading to Russia for a military parade in the coming days. The naval parade is expected to take place on Sunday, according to Russian state media.
The Danish defence ministry posted photographs online on Thursday from the Royal Danish Air Force of the new domestically built Iranian destroyer Sahand and the intelligence-gathering vessel Makran passing by the Danish island of Bornholm.
"It is expected that they are on their way to the annual naval parade in St Petersburg," the Danish military wrote on Twitter.