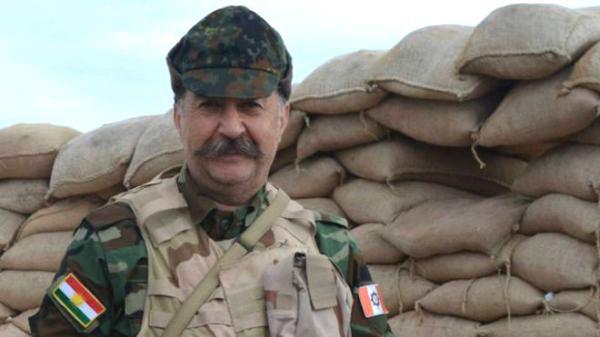 Erbil, Kurdistan Region_ Hussein Yazdanpanah, the head of Kurdistan Freedom Party (PAK) lightly wounded after a failed assassination attempt on Thursday, he told Ava Today.
"A motorcycle passing by my vehicle unsuccessfuly shot us at 5:00 P.M and escaped right after the shooting," Yazdanpanah told Ava Today. 
"We were not able to identify or arrest the shooter," he added.
According to the source, Kurdistan Region's security forces arrived at the scene immediately. 
Yazdanpanah appreciated the local security forces for their immediate control of the situation. "We're very thankful to them," he said, accusing Iran of the assassination attempt.
"I have no doubt that Iranian Regime is behind this attempt," Yazdanpanah added. "This is not the first time that they (Iran) planned to kill me."
Iran has been frequently accused by Kurdish opposition parties, which most of them have their headquarters in the Kurdistan Region, of terror attempts and violence against their members.
A bomb attack targeted a veteran Peshmerga fighter of the Democratic Party of Iranian Kurdistan (PDKI) and his son on March 1th in Erbil's district of Benaselawa. His son who was also a Peshmerga lost his life. 
A commander of the Kurdistan Democratic Party-Iran was also shot dead on March 7th  in the Kurdistan Region's city of Ranya.
Kurdistan Regional government is investigating the late attempts against Iranian Kurds inside its region.