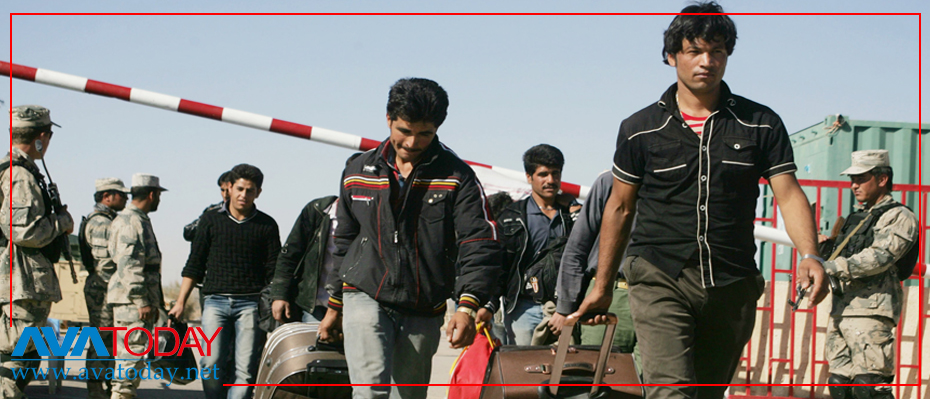 Afghan refugees enter Afghan territory after leaving Iran at the Islam Qala border crossing in Kohsan, Herat, west of Kabul. AP Photo/Hoshang Hashimi
More than 700,000 undocumented Afghans have left Iran due to the financial and economic crises that hit the country, Reuters reported, referring to recent data by UN migration agency.
"A total of 752,325 Afghans had returned from Iran and Pakistan, including 721,633 from Iran," shows the new statistic by International Organization for Migration.  
Reuters quoted the agency, saying that "undocumented returns from Iran in particular are seeing a massive increase over previous years, largely driven by recent political and economic issues in Iran including massive currency devaluation."
Iran is facing wild inflation and sharp decrease of currency value since US president Donald Trump pulled out of the 2015 Iran Nuclear deal in May.
The international sanctions hit Tehran harsher than ever since November. According to US officials the new wave of sanctions is the toughest imposed by Americans against a country.