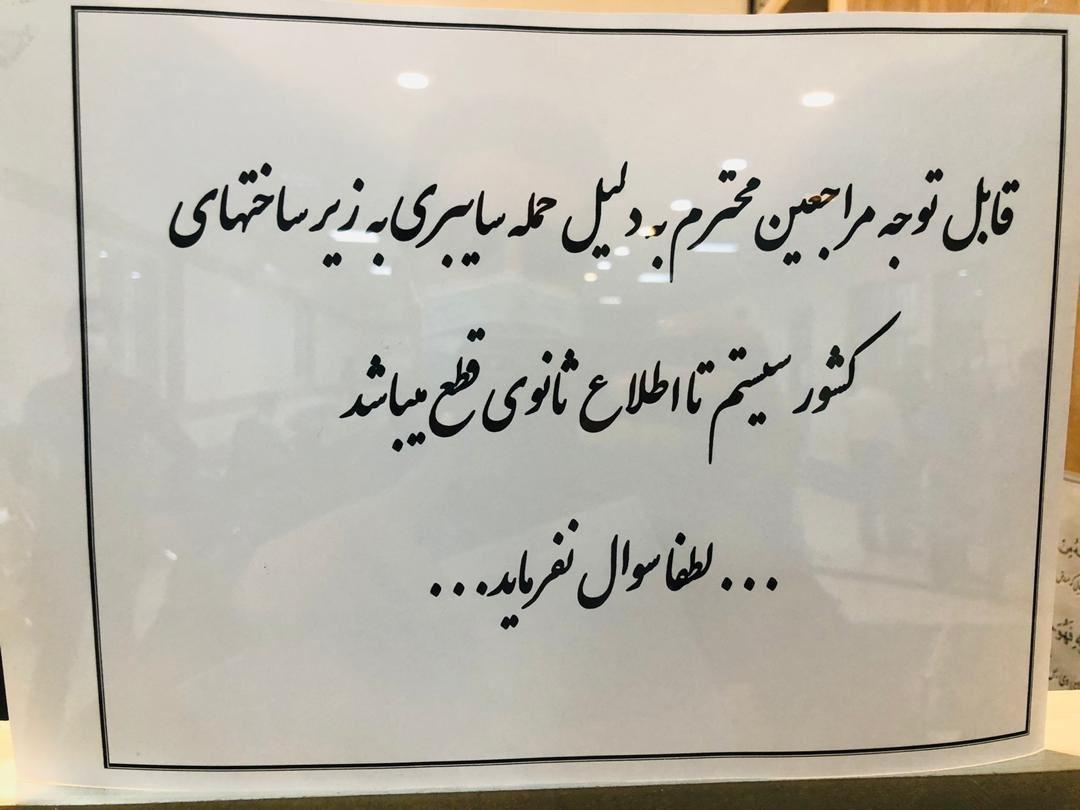 A paper stick to a window in Rajaee port tells that "due to cyber-attack to the country's infrastructure, the system is down until further notice. photo:Avatoday
The electronic infrastructure of an Iranian port was among the targets of large cyber-attacks on two Iranian government institutions this week, an Iranian news agency reported on Friday.
Earlier, the government's Information Technology Organization reported the hacking of two institutions without giving details on the targets or perpetrators.
"Sworn enemies have been trying for some time to carry out cyberattacks," the semi-official Tasnim news agency quoted a statement by the Ports and Maritime Organization as saying.
There has been no information about the second target of the attacks on Monday and Tuesday.
Avatoday Reported on Tuesday that the network connecting several ports in southern Iran have been shut down for the last two days due to a cyber-attack.
Shahid rajaee and Imam Khomeini ports were among the ports that were shut down immediately after the attack, the sources said.
Videos and photos received by Avatoday on Wednesday showed that all of the targeted ports were closed.