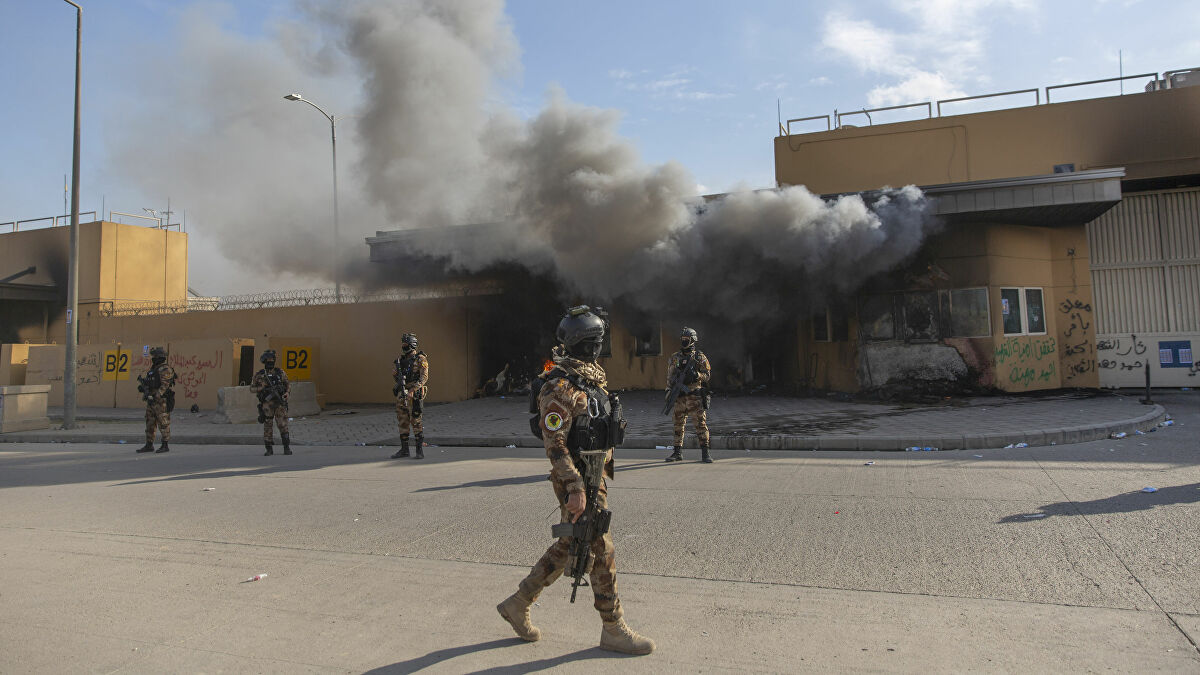 US Secretary of State Mike Pompeo spoke with Iraqi Prime Minister Mustafa Kadhimi on Saturday night about Washington's plan of "full withdrawal" from its embassy in Baghdad after constant attacks from pro-Iranian militias on US and Coalition targets, The Washington Post reported on Sunday evening.
The Wall Street Journal also reported on Sunday that the US government is already taking "preliminary steps" to close the embassy.
Pompeo's discussion with Kadhimi came a week after he delivered a similar message to Iraqi President Barham Salih. However, Saturday's warning appeared more definitive.
According to the Washington Post, the US has already conveyed the same message to its "diplomatic partners" in Baghdad.
Iraq's foreign minister Fuad Hussein arrived in Tehran on Saturday reportedly discussing the issue with Iranian Foreign Minister Javad Zarif.
Despite last week's US warning to Iraqi president and Hussein's visit to Tehran, pro-Iranian militia attacks continued. On Sunday, two Coalition convoys in Iraq were hit by IEDs (Improvised Explosive Devices.)