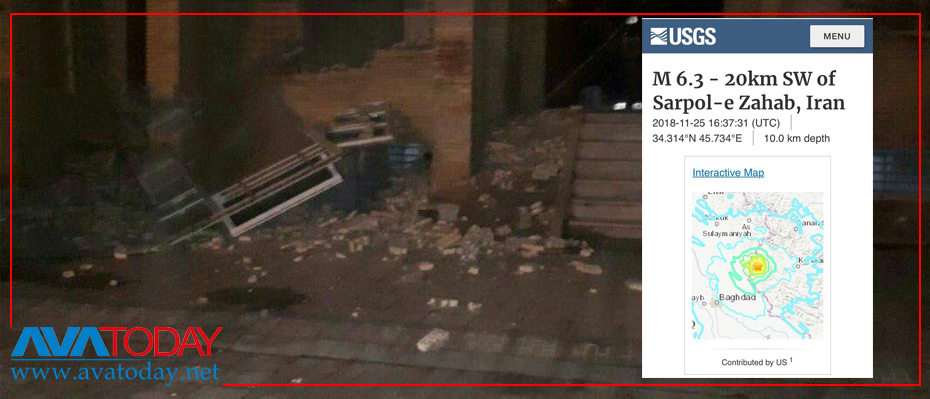 AvaToday caption
Magnitude 6.3 earthquake hit Iranian Kurdish region of Sarpole Zahab and Kermanshah on Sunday night, the US Geological Survey said Sunday.
Primary reports said at least 70 people are injured and hundreds of houses are ruined. The tremors could be felt in other Kurdish cities of Iranian Kurdistan and Iraqi cities as far away as Baghdad. 
Avatoday's reporter said people are helping the victims and no official forces or rescue teams have so far reached the earthquake zone.
Iran's western Kurdish province of Kermanshah was the victim of another strong earthquake last year. Thousands died and ten thousand more lost their homes as a result of last year's earthquake