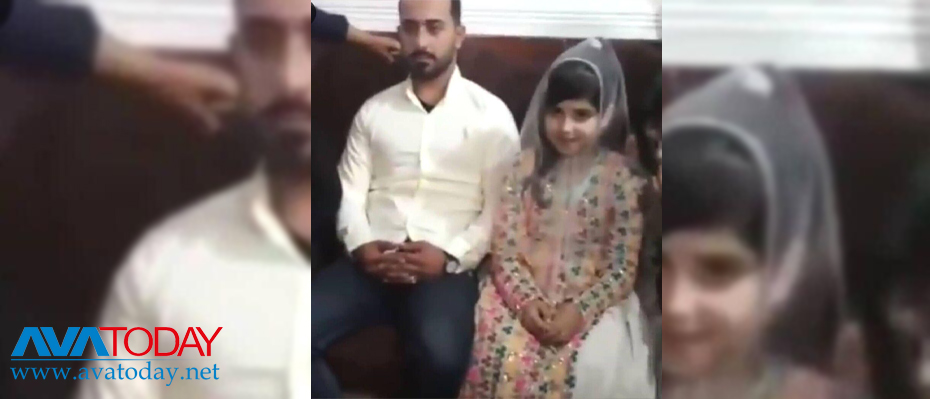 Tens of hundreds of Iranian activists protested against child marriage after a short video portraying an Iranian wedding ceremony of an underage girl with a twenty-eight-year-old man published in social media.
The video shows a kid, allegedly 11-years-old, sitting beside a mature man and a Shiite cleric who is reciting the marriage pact in Iran's southwestern province of Kohgiluyeh and Boyer Ahmad.
 The marriage pact revealed in the video shows that it is a "temporary marriage for a specific period of time," which is called "Sigheh" in Shiite religion. "Sigheh" is a completely legal and lawful type of temporary marriage in Iran that means only for "lawful sexual acts."
This video sparked a wave of widespread fury among Iranians and others across the world on social media, describing the video as "disturbing."
Since the establishment of the Islamic Republic of Iran the legal age for marriage decreased from 18 to 9. In their public speeches, Iranian grand clerics known as Ayatollahs and other government senior officials promote underage marriage in Iran.
According to the statistics, thousands of underage girls get married each year in the country.