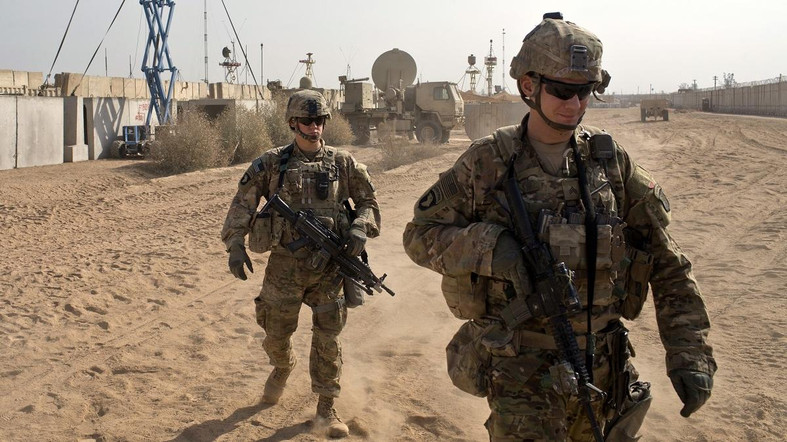 SHINGAL – The International Coalition forces in the fight against ISIS have joined the Iraqi security forces in Shingal to secure the border between Iraq and Syria, Avatoday correspondent reported.

"The presence of the Coalition forces is to advise between 300 and 400 Iraqi security forces stationed at the border between Iraq and Syria to secure the border against ISIS," a Coalition adviser talked to Avatoday on condition of anonymity on Monday.  
He also explained that the task is planned to be completed in one or two weeks.
"The Coalition's mission is only to defeat ISIS. We have no mandate to provide humanitarian aid or recovery or to intervene between Iraqi and tribal security forces," the advisor continued.
The advisor has denied rumors about the Coalition forces' plan to build a military base on Shingal Mountain. Regarding the landmines, he promised to take Yezidi needs for de-mining villages into consideration and discuss it with appropriate policy makers. 
"There are no operational plans of the Coalition for de-mining the empty Yezidi villages or providing further protection in Shingal since ISIS has already been defeated in Shingal."   
A convoy of Coalition forces arrived in Shingal on June 1, 2018 en route to the Syrian border, triggering rumors that Americans were going to build a base on Shingal Mountain.  
Hashd al Sha'abi forces under the Iraqi Ministry of Defense, Iraqi Army forces, and Iraqi police are currently stationed in Shingal providing security.
Islamic State's militants captured Shingal August 3, 2014. ISIS killed more than 5000 Yezidis and captured nearly 6000 Yezidi women and children.  The entire Yezidi population of approximately 300,000 was displaced to Iraqi Kurdistan Region.