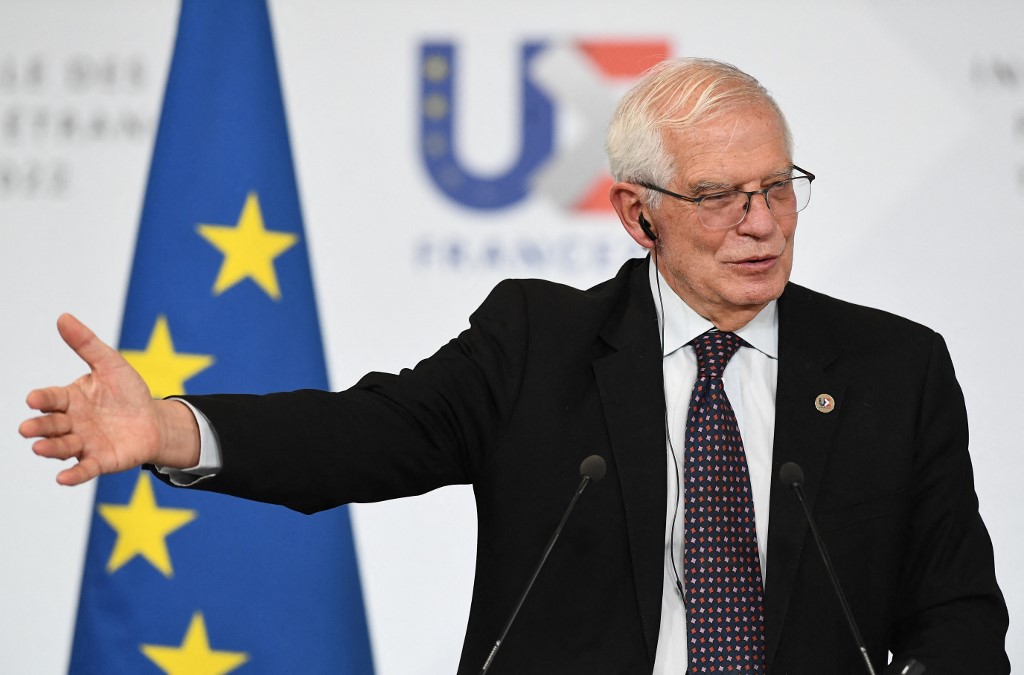 Talks on reviving the Iranian nuclear deal, which has stalled for three months, will resume within days, the EU's foreign policy chief Josep Borrell said on Saturday.
Borrell had a surprise visit to Tehran.
"We will resume the talks on the JCPOA in the coming days... I mean quickly, immediately," Borrell told a news conference in the Iranian capital, referring to the Joint Comprehensive Plan of Action.
Borrell made the announcement after a two-hour meeting with Iran's Foreign Minister Hossein Amir-Abdollahian on the second day of a previously unannounced visit to the Islamic republic.
Amir-Abdollahian confirmed the resumption of the negotiations, AFP reported.
"We have had a long but positive conversation on global cooperation between Iran and the EU," Amir-Abdollahian said.
"We will try to solve the problems and differences through the negotiations that will resume soon."
Talks began in April last year but stalled in March amid differences between Tehran and Washington, notably over a demand by Iran to remove its Islamic Revolutionary Guard Corps (IRGC) from a US terrorism list.
Last weekend, Middle East Eye reported that Tehran has dropped its condition that the IRGC be removed from the list in return for sanctions relief in order to conclude the stalled efforts to revive the nuclear deal.